Graphis Branding Win: Kimpton Saint George Hotel
Posted in Results — Aug 22, 2018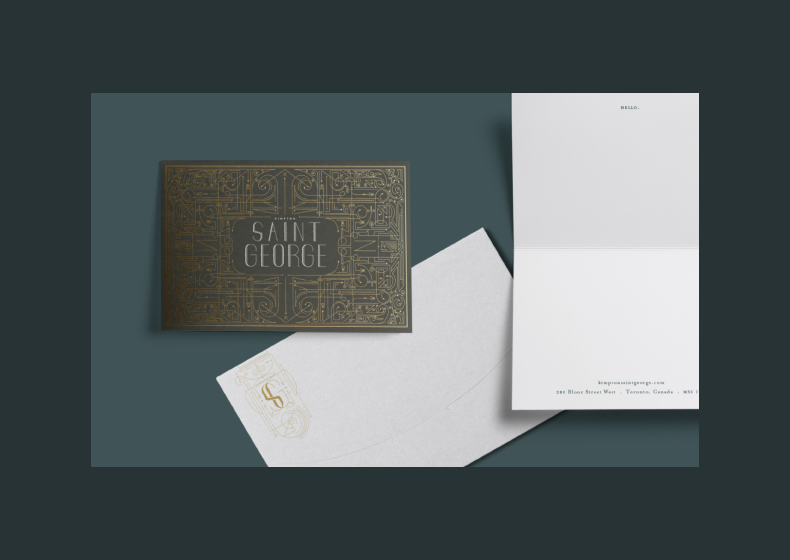 Kimpton Saint George Hotel is Kimpton's first Canadian outpost — blending the historic feel of today's chic, upscale Yorkville with Bloor West's vibrant, bohemian hipness. Taking inspiration from the hotel's interior, which moves from a living room with curated, contradictory elements, to guestrooms with style reminiscent of the neighboring heritage homes, and from the hotel's merged location, design constantly reveals new perspectives.
The brand identity and collateral design won Silver at the Graphis branding awards. Since 1944, Graphis has honored talent across design, advertising, photography and art/illustration for both digital and print, and is known for its industry magazines, annuals, and books.
Saint George's logo speaks to a craft mindset and handmade artistry with custom lettering inspired by vintage insurance maps. The color palette complements the warmer interior design and adds an antique sensibility and polish. Collateral leverages illustrations both animal and steampunk in nature, paired alongside cheeky copy to establish a collection. Stylistically, these shifting elements pair with the logo to emphasize the baroque, engraved type, for an eccentric brand system that feels different, yet not entirely so, managing to somehow all fit together.
Credits
Creative Director - Kenn Fine
Designers - Rick Landers & Mehran Azma
Project Director - Allyson Marrs