Another Strong Prūf Point: Graphis Awards Prūf Cultivar in Prestigious Letterhead Competition
Posted in Results — Feb 28, 2017
Big congratulations to the Prūf Cultivar and FINE teams for landing yet another award, this time at the prestigious Graphis Awards Letterhead Competition in the Manufacturing Category. This adds another touch of credibility to the rapidly ascending cannabis industry.
Consumer cannabis is a brave new category. Along with a name, identity, website, packaging and all the other trappings of consumer branding, the Prūf Cultivar letterhead ensures that all of their touchpoints deliver on the level of luxury, refinement, and attentive production the brand promises.
This new brand was built on a foundation of cleanroom-caliber growing conditions, and an almost scientific path to building trust and credibility in product quality. The clean, minimal letterhead design amplifies those traits, echoing elements of the identity, down to the elemental hexagon shape and the macron in the brand name, suggesting a level of scientific refinement. Using a very fine paper with crisp engraving further elevates the sense of quality and alchemy you might find in a high-end perfume or beauty product — as far from the category's old "stoner chic" Ziploc bag perceptions as you can get.
Committed to "presenting and promoting the work of exceptional talent in Graphic Design, Advertising, Photography and Art/Illustration," Graphis is one of the premier design magazines. Congratulations to all.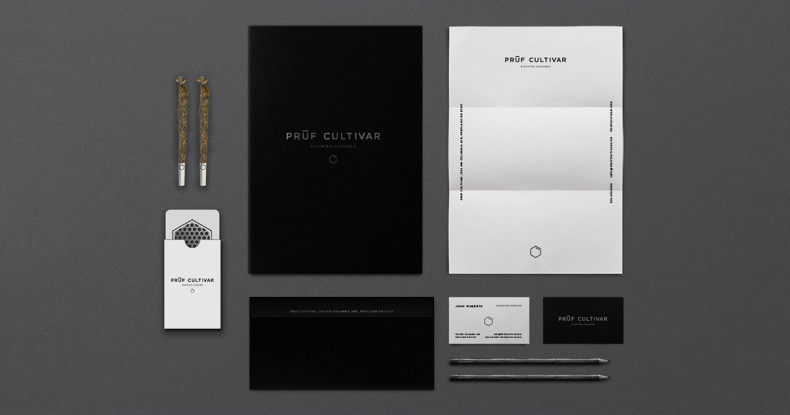 Credits
Agency: FINE
Designer: Brittney Boserio
Art Director: Mehran Azma
Project Director: Amber Stansfield
Client: Groundworks
Read more on the Graphis Awards site.