Graphis Awards Hotel Zeppelin A Whole Lotta Love
Posted in Results — Feb 24, 2017
Congratulations to the Hotel Zeppelin and FINE team for securing the latest award win at the Graphis Awards Letterhead Competition for the Travel Category. For those who think letterhead is mundane, this project presented an opportunity to differentiate and play up the property's experiential elements on paper — the kind you might find on the desk in your room.
The design is a vivid expression that extends a new brand identity into a collateral system for San Francisco's latest hospitality brand — one that captures the city's cultural rebellion roots.
Collaborating with the hotel's interior design firm, Dawson Design Associates, the collateral design echoes that of the main lounge and lobby. Black lights positioned in those spaces turn on and off, revealing messages on the wall. The same effect is true of the printed pieces, using phosphorescent UV blacklight inspired inks with a graphic that "warps" in different light.
The overall design effect reflects and amplifies both the refined guest experience and the "contemporary, mind-altering hospitality" that help Hotel Zeppelin differentiate in a city of impressive hospitality brands.
[slider]
[slide]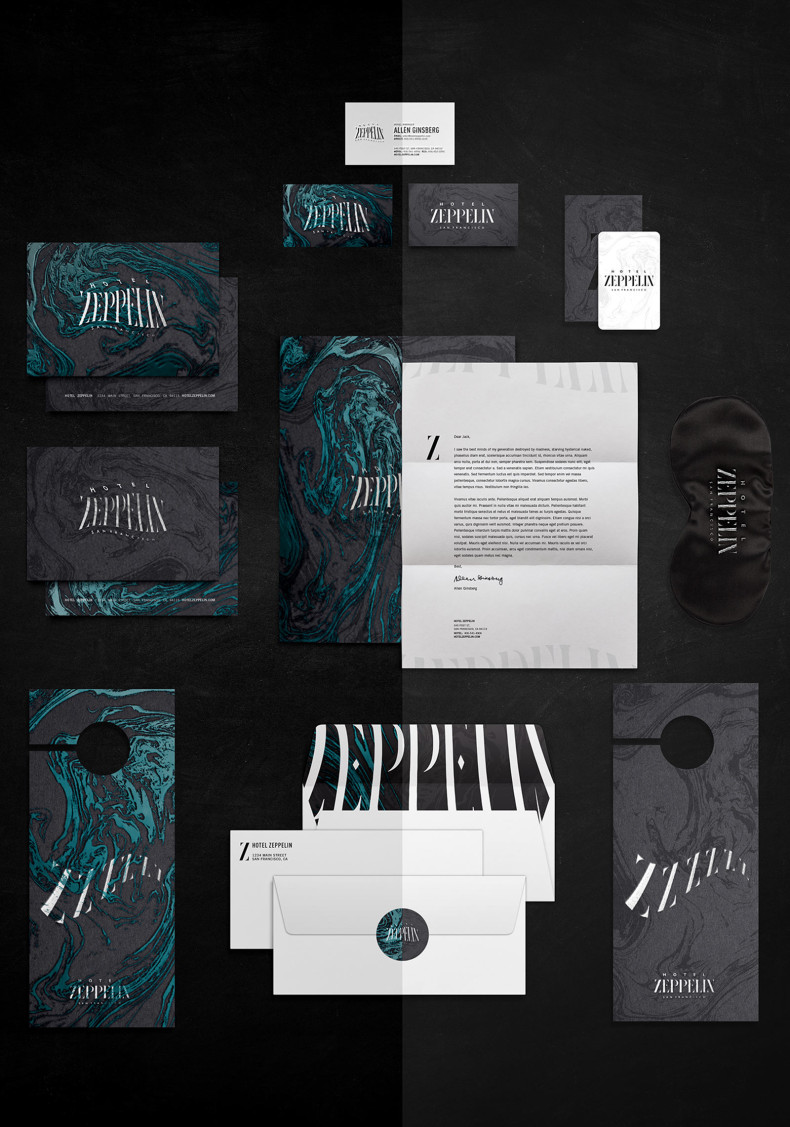 [/slide]
[slide]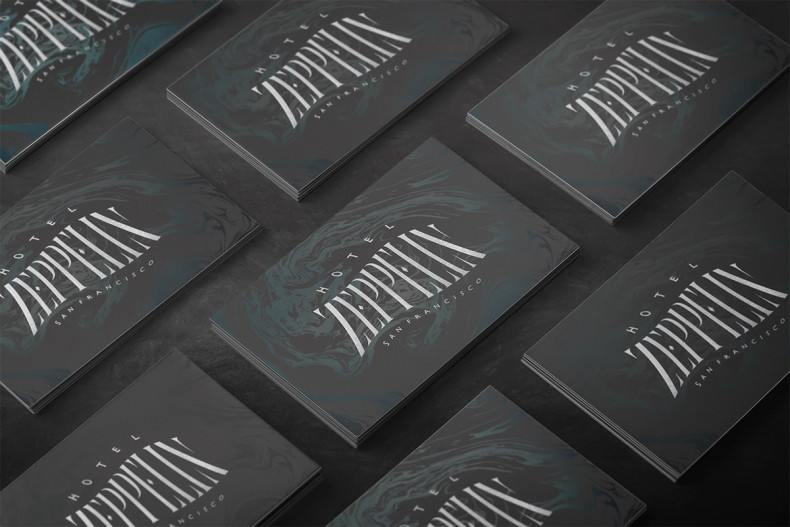 [/slide]
[slide]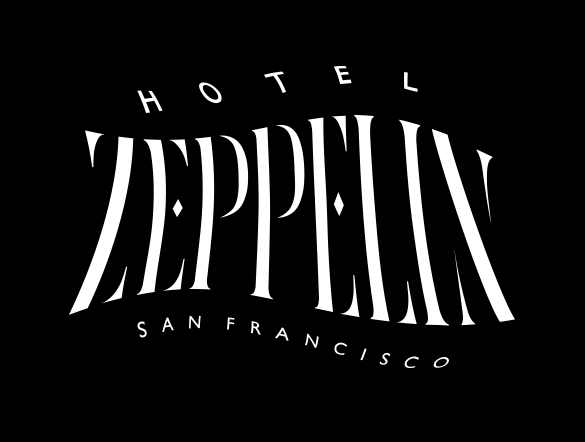 [/slide]
[/slider]
Graphis is one of the premier design magazines, "committed to presenting and promoting the work of exceptional talent in Graphic Design, Advertising, Photography and Art/Illustration."
Credits
Agency: FINE
Designer: Mehran Azma
Creative Director: Kenn Fine
Project Director: Allyson Marrs
Client: Viceroy Hotel Group
Owner: Pebblebrook Hotel Trust
Interior Design: Dawson Design Associates
Read more at the Graphis site.