Global Gourmet Wins Davey Award
Posted in Results — Nov 29, 2017
Global Gourmet is a Silver Davey winner — awarded by the Academy of Interactive and Visual Arts during the 13th annual Davey Awards.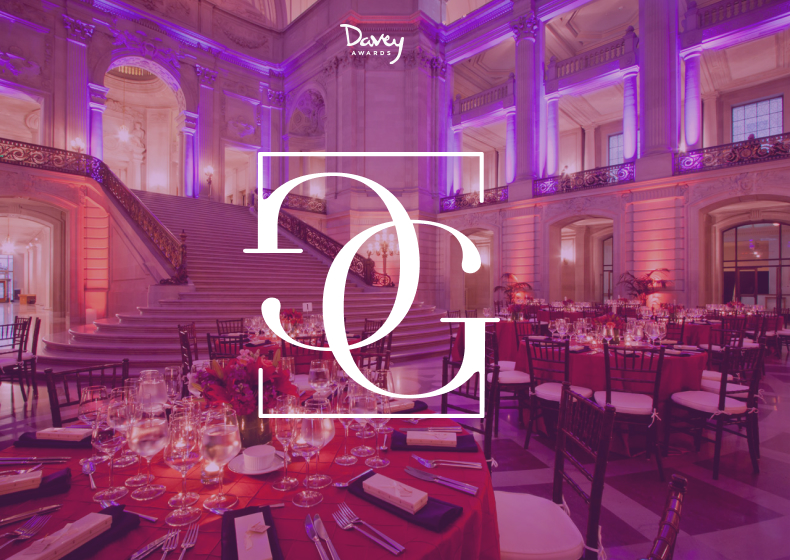 Global Gourmet has grown a reputation over decades as one of the top San Francisco caterers for stellar food, incredible service, event design, and sustainability, serving some of the world's most innovative brands, like Apple, Google, and Facebook. A new brand identity and digital presence brings the brand into modern focus, and promises a high-end, sophisticated experience with a luxe, large-scale service delivery. The website's elegant aesthetic is reminiscent of fashion design and provides users looking to plan an event with immediate visual cues that Global Gourmet brings their vision to life.
Congrats to all for the much-deserved Davey Award.
About Davey Awards
With nearly 4,000 entries from across the U.S. and around the world, the Davey Awards honors the finest creative work from the best small agencies, firms, and companies worldwide. The Davey Awards is judged and overseen by the Academy of Interactive and Visual Arts (AIVA) — a 700+ member organization of leading professionals from various visual arts disciplines, dedicated to embracing progress and the evolving nature of traditional and interactive media.
*Credits:
*Agency: FINE
Client: Global Gourmet
Project Director: Sonja Shayegh
Creative Director: Tsilli Pines
Designer: Joe Flory
Developers: Niles McGiver and Kyle Shevlin
SEO: Sarah Mackenzie
IA: Lisa Wright