Graphis Branding Win: Cuvaison
Posted in Results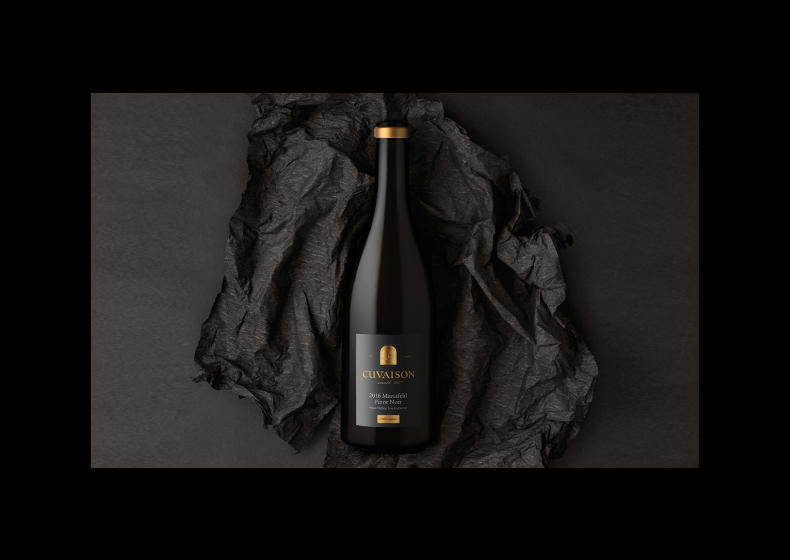 Since 1969, Cuvaison has helped shape Napa Valley, steadfastly crafting Chardonnay, Pinot Noir, and select varietals grown on their Los Carneros estate vineyard with their new brand conveying legacy in a modern craft context. Taking inspiration from the brand's 1970s wine labels, original letterforms and a stained glass illustration were brought forward and modernized to best reflect the brand as it is today, while maintaining the legacy and brand equity of the past.
This concept won Silver at the Graphis branding awards, which since 1944 has honored talent across design, advertising, photography, and art/illustration for both digital and print — known for its industry magazines, annuals, and books.
Design for the family of wine labels and club packaging is nuanced to balance craft and sophistication. The Estate series uses an arched label shape to maintain brand equity from its beginnings — easily recognized on the shelf. To call attention to the brand's history, the 1969 established date is proudly displayed. Hand-drawn script and painted beads add an artful, human element to the Small and Micro lot tiers — a holistic design system that's both high-end and approachable.
This is the fifth recognition for Cuvaison's new branding across print and digital.
Credits
Creative Director - Kenn Fine
Brand Designer - Verity Kent
Project Director - Ashley Bird