Cuvaison: Communication Arts Webpick of the Day
Posted in Results — Jul 16, 2018
We're proud to announce that Cuvaison's new brand website has been chosen as a Communication Arts Webpick of the Day. Since 1969, Cuvaison has helped shape Napa Valley by steadfastly crafting Chardonnay, Pinot Noir, and select varietals. The re-imagined Cuvaison site communicates that the real Napa Valley — the one that existed before Napa Valley was a brand in itself — is no myth.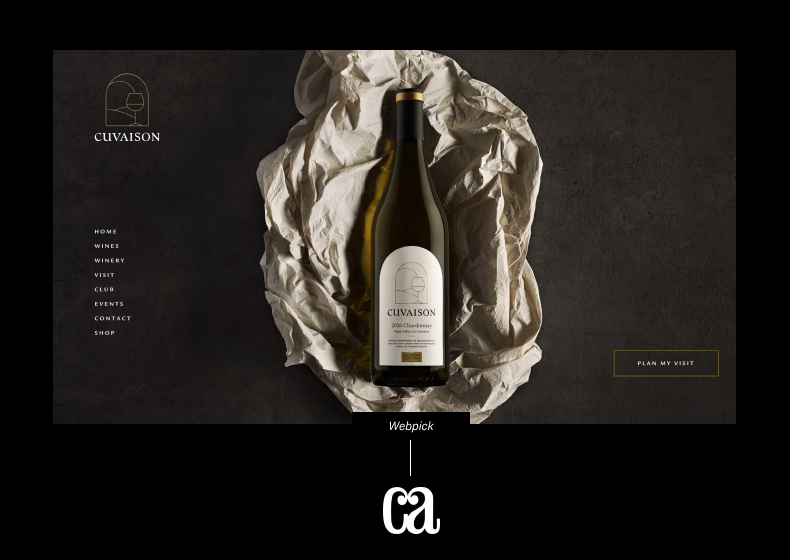 History and process unfold alongside bold bottle shots and people-focused imagery, inviting users to visit the winery and share the experience. The elegant blending of serif and sans serif type achieves a contemporary feel. Big bottle shots, in an almost unwrapped state, position the wine as the precious gift it is. Various scrolling effects and animations add a little personality to interactions, while parallax effects—predominantly on imagery actively cropping from the bottom—add something special to the experience.
Congratulations to the team on the recognition.
Read more, take the tour, or see the site.
Credits
Digital Creative Director – Tsilli Pines
Brand Creative Director – Kenn Fine
Web Designer - Katerina Yermolitskaya
Brand Designer – Verity Kent
Web Developers – Emmanuel Garcia and James Kurczodyna
Project Director – Ashley Bird