Charles Krug Wins Davey Award
Posted in Results — Nov 29, 2017
The Academy of Interactive and Visual Arts selected Charles Krug as a Silver winner for the 13th annual Davey Awards.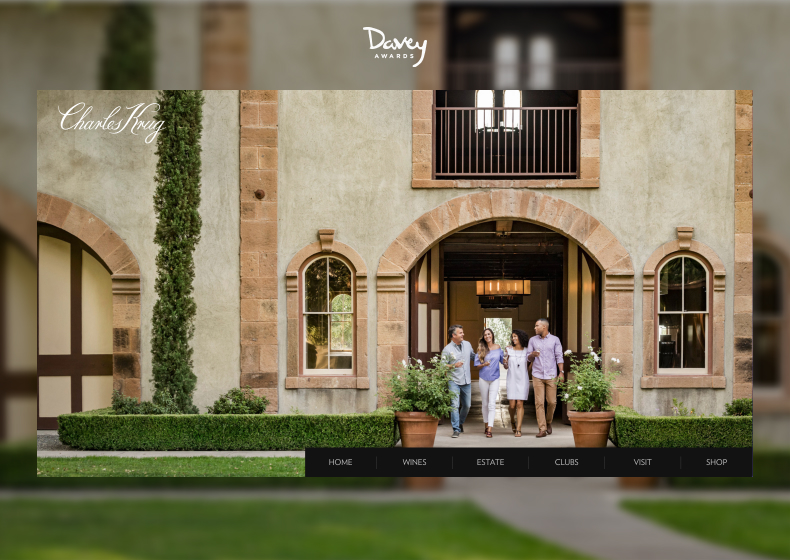 Charles Krug's website draws a parallel between preservation and modernization, with design inspired by grand, established museums like The Met and Smithsonian. Products receive their own gallery-like treatment, presented like showpieces and then paired with signature innovations from Charles Krug's past, adding a sense of timelessness to a rich history.
Congratulations to the team on the Davey Award win.
About Davey Awards
With nearly 4,000 entries from across the U.S. and around the world, the Davey Awards honors the finest creative work from the best small agencies, firms, and companies worldwide. The Davey Awards is judged and overseen by the Academy of Interactive and Visual Arts (AIVA) — a 700+ member organization of leading professionals from various visual arts disciplines, dedicated to embracing progress and the evolving nature of traditional and interactive media.
Credits:
Agency: FINE
Client: Charles Krug
Project Director: Erin Nunn
Creative Director: Tsilli Pines
Designer: Adam Parry
Developer: Nichole Barrett and Jaclyn Smith-Moore
IA: Lisa Wright