Ashes & Diamonds Wins Communicator Award of Excellence
Posted in Results — May 25, 2018
New winery Ashes & Diamonds is revitalizing the classic appeal of Napa Valley, while catering to demands for a restrained, terroir-driven style of winemaking. Meeting the values of transparency and simplicity required by the winery's growing millennial community, the brand website received a Communicator Award of Excellence for its modern, streamlined experience.
While awarding big ideas in marketing and communications for 20 years, the Communicator Awards receives more than 6,000 entries from companies and agencies of all sizes each year.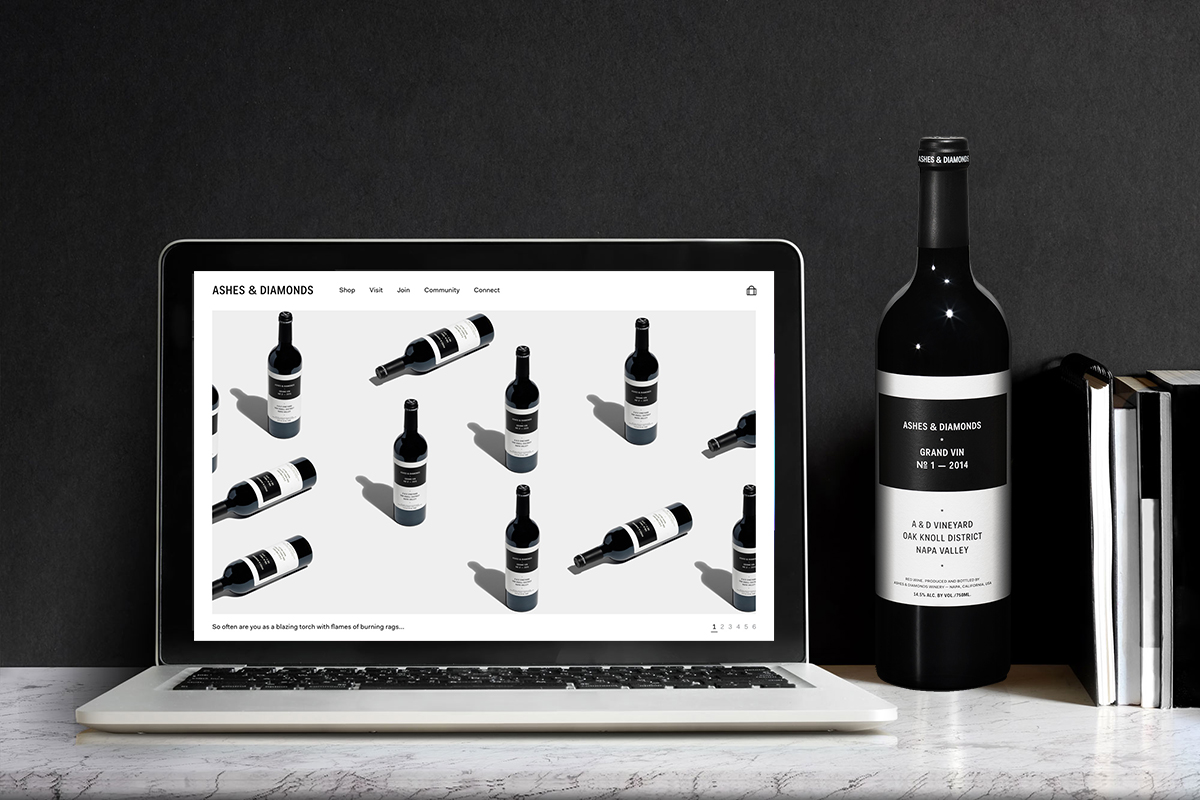 This is the second award for Ashes & Diamonds, which previously won a Graphic Design USA (GDUSA) 2018 American Web Design Award.
Credits:
Agency: FINE
Client: Ashes & Diamonds
Project Director: Amber Stansfield
Creative Director: Tsilli Pines
Designer: Joe Flory
Developers: Aaron Ransley, Nichole Barrett