IT'S FINE'S BLACK CYBER FRIDAY MONDAY MADNESS!
Posted in Play — Nov 25, 2015
Every year on Black Friday, as consumers form into unruly mobs and bum-rush discount tables around the world, we feel left out. Then comes Cyber Monday and our servers register barely a trickle of extra traffic, while e-tailers and consumer brands (some of whom are our clients, we might add) cash in.
This year, that all changes.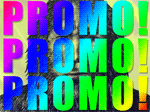 We're jumping into the mayhem with a dynamic duo of Black Friday and Cyber Monday deals sure to activate your salivary glands, loosen your wallets, and get your elbows swinging at any consumers in your general vicinity who might stand between you and our precious inventory.*
Here's the deals. They are twofold.
Starting at midnight on Black Friday (November 27th) through 11:59:59 PM on Cyber Monday (November 30), all of the extremely scarce and urgently-in-demand items in our FINE Merch Store are available to you at 25% off the listed price when you enter the code "PULCHRITUDINOUS" at checkout.**
But wait, there's more.
During the same Black Friday to Cyber Monday timeframe, If you sign up with us for a brandigital overevamperhaul to rid your brand of stank, we'll send you a FREE bar of FINE Suds so that you, too, can personally smell good (some of you have received this item before, but it's a best practice to get new soap intermittently). To receive your FREE soap, simply provide your FINE sales associate (via phone or email) with the promotion code: "WHERE MY SOAP AT?"
We hope you'll enjoy our bold foray into rampant consumerism! Set your alarm and make plans to get your Playables, Wearables, and Actionables without all the trampling. Act now! Or act then, but as soon as it's then be sure to act now!
You're welcome.
FINE is not responsible for any injuries or mental distress caused by the actions of you or others due to the heightened demand for our products and services, or for any other reason, real or imagined.
** While supplies last. Void where prohibited. Batteries not included. All the other mousetype nobody reads applies. Caveat emptor. You can just stop reading now because whatever it is, you can just assume we're covered.