It's a Pie-Off, People!
Posted in Play — Jul 14, 2014
We celebrated our 4th Annual Pie-Off this July with a crazy amount of success. Pies of all shapes, sizes (I know, I know..), fruit, and magic came down from the sky for our special day.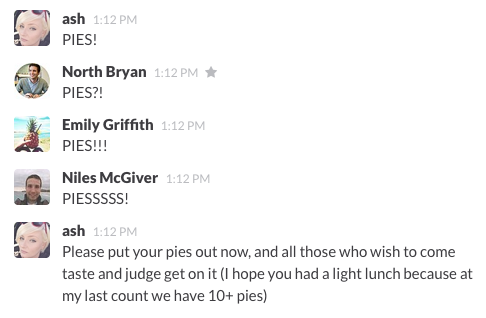 The competition was hot with 14 pies entered! Entries included berry pie, pineapple-coconut-pecan pie, fruit pizza, pumpkin, raspberry rosemary, cookie-cake-pie, ice cream pie...check out the spread.
Congratulations to the winners: Ashley, Sam, and North!