3rd Annual Damn FINE Slice of Pie
Posted in Play — Jul 11, 2013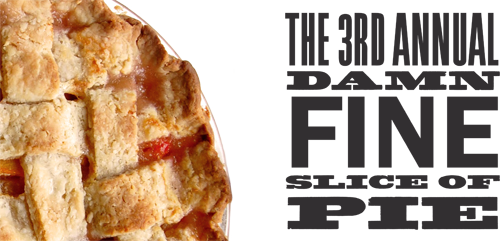 Who doesn't love a FINE slice of pie? Our agency's 3rd Annual Damn FINE Slice of Pie Competition once again proved the power of pie.
It's a creative outlet and lunch-break diversion during a busy week. But make no mistake, the competitors are serious. And the pies show it.
[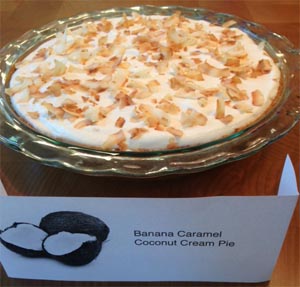 ](http://blog.finedesigngroup.com/2013/07/3rd-annual-damn-fine-slice-of-pie-competition/banana-caramel-coconut-cream-pie-300/ "")This year's winner was a delicious Coconut Cream Pie with a layer of banana and caramel by Project Director Sam LaRoe.
2nd place was a *three-way tie: *Developer Alex Miley's Lemon Meringue, Design Director Ashley Patrich's Georgia Peach handpies, and Designer Allison Henry's raspberry and chocolate ganache tart.
3rd place was also a tie: Design Director Verity Kent's Sweet Ice Cream with Berries (pretzel crust!), and Designer North Bryan's Crack Pie (completely legal).
But with all these tasty pies in one place, everybody wins. Do you have a similar event or activity in your office? We'd love to hear about it. Let us know in the comments!