Real FINE Human: Verity Kent
Posted in Personal — Dec 14, 2017
We may not be ones to show off, but we tend to make an exception when it comes to our people. Every once in awhile, we'll feature one here on Mingle, so you can get to know the real humans keeping it real behind our work.
Meet Verity. She's been directing design at FINE for 6 years.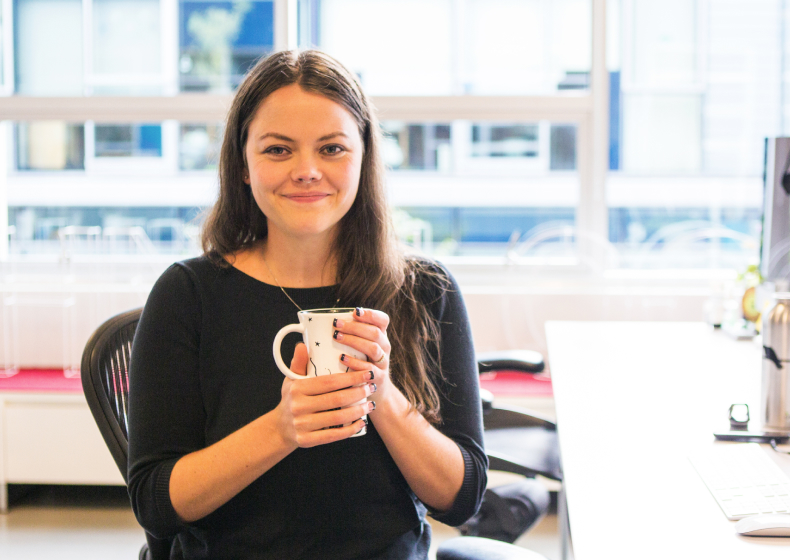 What's kept you around FINE all these years?
It's the mix of wonderful, talented, caring people, and being able to do high-caliber work for exciting brands.
Favorite FINE project?
I can't pick just one. I really enjoy our wine clients, though. Right now we're working with Cuvaison to re-envision an original Napa Valley brand that has been around for fifty years, and that's a real privilege. I love that I can one day be working on a modern digital destination and the next day be working on a heritage-focused concept for a wine label.
Tell us what you do when you're not working.
You can find me at the barn, working on my horsemanship. I decided earlier this year to buy my own horse and have been hunting for that perfect match for a few months. I'm taking my time because it's a huge commitment, and I want to make sure my horse is going to enjoy the work I do. I'm training for ranch events and also want to do team sorting.
Describe you as someone else might.
High energy, optimistic, extroverted.
What's the one thing that annoys you the most?
Complaining without action.
Favorite type of work to create?
Bringing hand-drawn elements into my designs and creating work that looks timeless.
Have a special talent, or weird quirk?
I am really good at remembering fictional characters' names.
What small things make your day better?
Coffee. Friends at work. When it's sunny outside. Being able to carpool into downtown with my husband. Snuggles with my cat in the morning.
What could you give a presentation on with absolutely no preparation?
How to groom a horse. Don't get me started talking about horses because I will never stop.
Anything you've been meaning to try but just haven't gotten around to it?
Traveling alone for pleasure.
What's the most-interesting piece of art you've seen?
This year I have been fascinated by Leonora Carrington's work, especially her painting How Doth the Little Crocodile**. *She was a surrealist, born in England, and lived most of her life in Mexico City. She created a sculptural interpretation of the painting, called *Cocodrilo, which I would love to go see. Her work is imbued with such magic and symbolism; I adore it.
What skill would you like to master?
I would love to get really good at calligraphy. I have always loved working with hand-drawn type. Last summer I took an intro to calligraphy course and fell in love with the quills, ink, and line work.