Real FINE Human: Sarah Mackenzie
Posted in Personal — Apr 02, 2018
We may not be ones to show off, but we tend to make an exception when it comes to our people. Every once in awhile, we'll feature one here on Mingle, so you can get to know the real humans keeping it real behind our work.
Meet Sarah. She's been charming bots and spiders at FINE since 2011.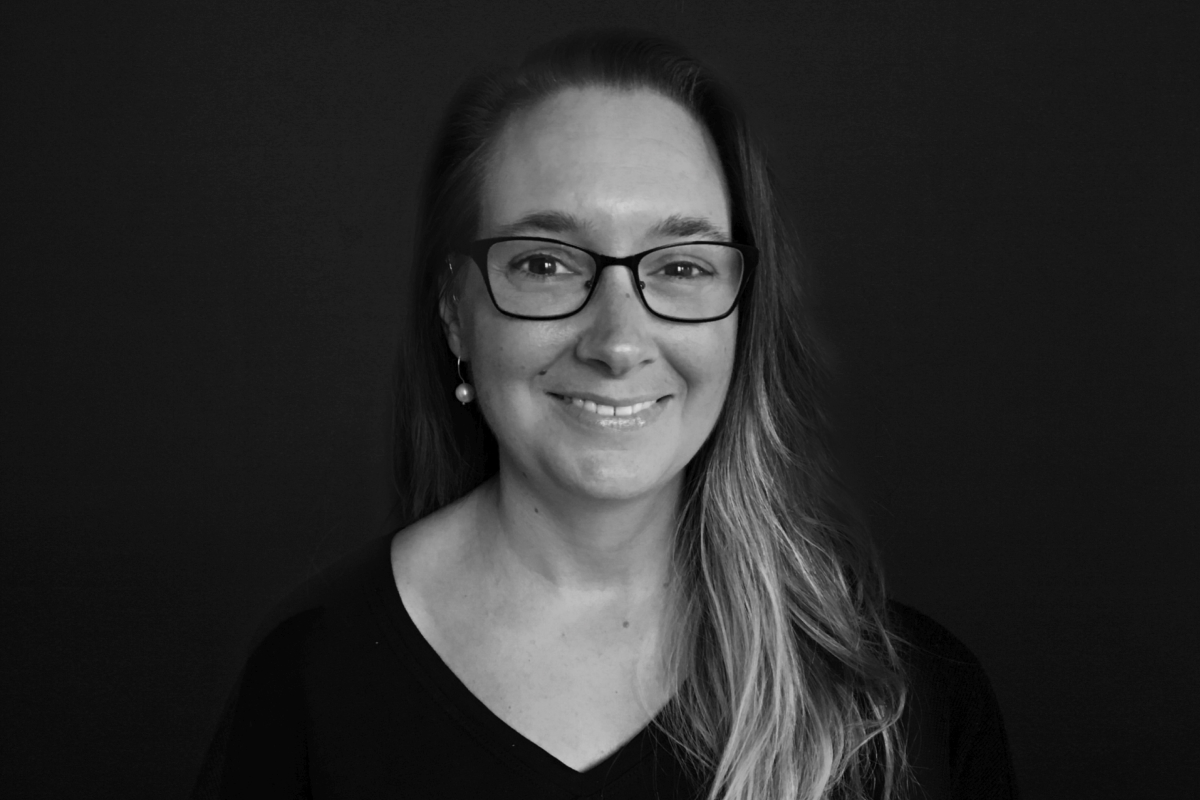 What's kept you around FINE all these years?
The fact that I get to work with amazingly talented people on award-winning websites for industry-leading brands. FINE's enlightened outlook on remote workers also rocks.
Favorite type of FINE project?
Any project where the client's post-launch reporting shows some fun and tangible results, particularly with organic traffic.
Tell us what you do when you're not working.
I'm a proud rake at reading. (Related: do yourself a favor and read some Robertson Davies. Start with "Fifth Business.")
Describe you as someone else might.
"Gee, Sarah sure is smart and nice! She also talks like she was beamed out of the fifties!"
Have a special talent, or weird quirk?
Even though I wear hearing aids, my pitch isn't bad. I actually majored in music, though IMHO the choice of major at any liberal arts school is somewhat irrelevant.
One silly hobby you would totally do professionally if given the opportunity?
Acting. I used to be really into acting and still have some regrets about not pursuing it more.
When you go to others for help, what are you usually asking for help with?
Mostly coding or analytics issues. True story: an old boss of mine once said to the very anal and hopelessly perfectionist me, "Sarah, it's okay to say you don't know. It's okay to ask for help." (This is the same very cool boss/mentor whose voicemail said, "I can't come to the phone right now, so please leave a message. And by the way, your hair looks great.")
ANYWAY. SEO is a super challenging and dynamic field. If there's one thing I know, it's that I can never know it all. I am constantly learning by doing, and learning through my mistakes.
*What random (possibly made up) award would you give yourself?
*Best monster face.
*What is something you try to avoid at all costs?
*Misunderstandings. They're the worst. Even worse than Cruella De Vil.
*How do you heal a bad mood?
*WINE. Duh.
*What makes you feel accomplished?
*Having my first (and only) daughter when I was almost 39 years old. I love her.
*"I'll always say yes to…"
*Due to a previous experience with a genie I liberated from a bottle, I know better than to answer questions like this.