FINE Career Day Brings Students to Work
Posted in Personal — Nov 09, 2017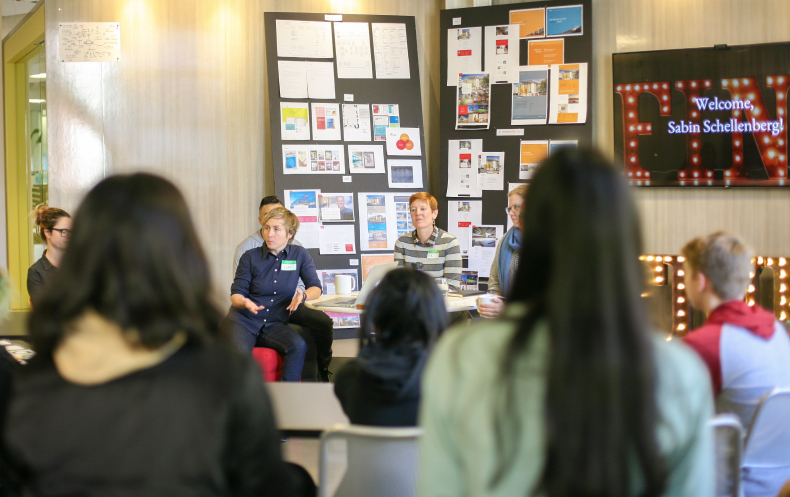 The FINE Job Shadow Program had quite the first "official" year, with 24 students experiencing some real-life learning in our Portland studio. As a culmination of all that's preceded it, and to reach even more high school-aged students, we hosted a Career Day in partnership with Portland Workforce Alliance, with 26 students from Portland's Sabin-Schellenberg Center — enough teens to clean out a kitchen full of snacks and impress even our seasoned staff of snackers.
Sabin-Schellenberg Professional Technical Center is a career-technical education campus that primarily draws from three large high schools in the North Clackamas School District. The district's high school population is about one-third students of color, one-fourth English-language learner, and nearly 40 percent economic disadvantaged. We hosted Level 2 and 3 advanced design students who have demonstrated an interest in pursuing design careers, along with their Digital and Graphic Design teacher, Rochelle Harper.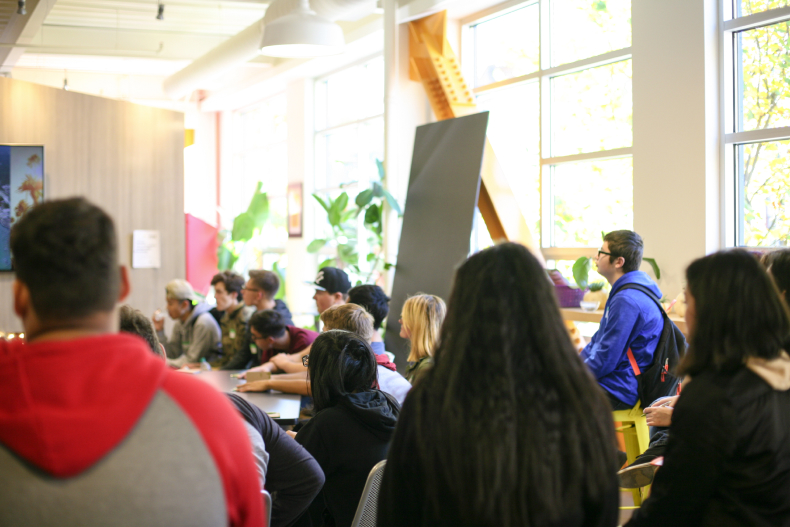 Agenda
FAQ: FINE history, Agency explanation, Qualitative review of FINE clients and projects
Employee panel about first jobs, experience backgrounds, career paths, and their typical day at FINE
Interactive mind map exercise, exploring structured brainstorming
FINE design process overview, from creative briefs, to jam sessions, and critiques
Student work review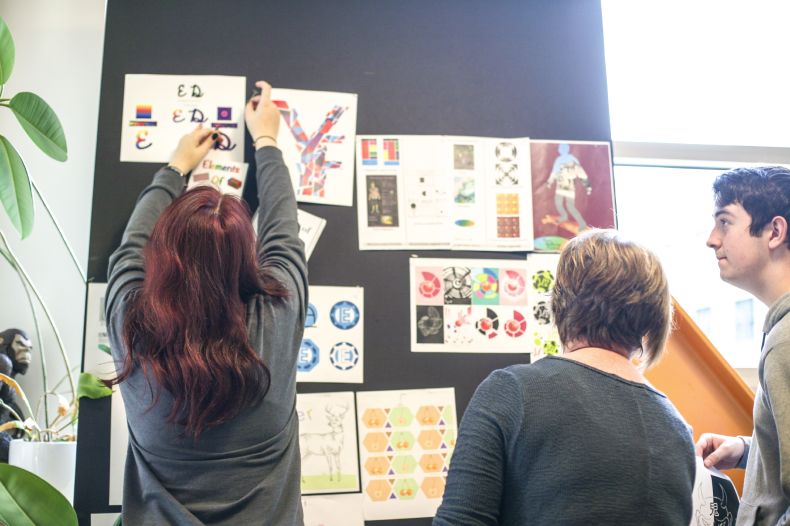 Reviews
At the end of the day, we gave students the chance to tell us how we did, in terms of what techniques they might actually use, and what they weren't expecting about this whole full-time professional thing.
What's the most-valuable thing you'll take away from your experience at FINE?
"Every job gives experience that can be applied to many other tasks and/or jobs."
"The amount of time and inspiration to create a great project."
"Brainstorm not just your good ideas, but also the bad ideas."
"Always work hard because people will notice."
"Critique is an important quality regarding projects. Feedback is tedious; make sure what to say and what to ask, and that it is relevant to the subject."
What most surprised you during your day at FINE?
"The importance of teamwork involved."
"The amount of responsibilities each person has at FINE."
"How long one project might take."
"The work environment is laid back and inviting. I was expecting small, bland offices."
"Amazing group management skills of unruly teenagers."
How do you think you'll be able to apply what you learned today to your class project?
"I will put more effort into finding inspiration and doing research beforehand."
"I'll be more open to critique and less self-conscious about my work."
"To put in as much effort and creativity as possible into the projects we work on."
"Mind maps could be helpful in coming up with ideas when I'm stuck."
"Making sure that my critique and feedback is quality! I learned many skills."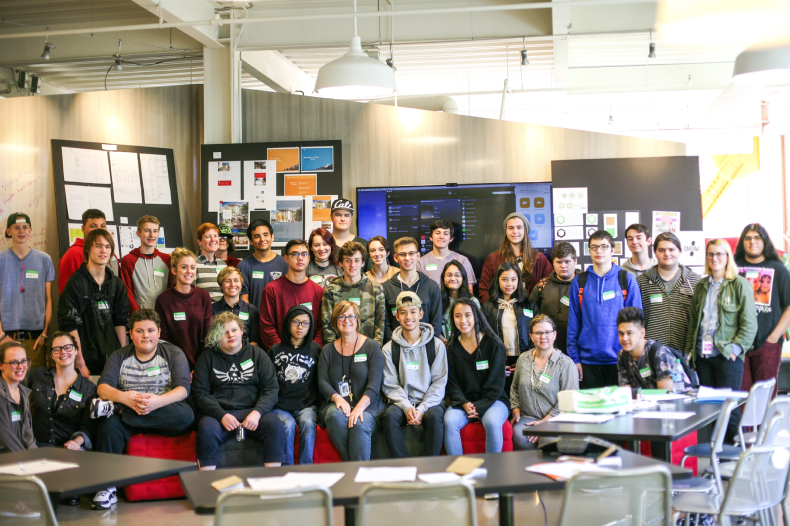 Thank you to all of the students for their engagement during FINE Career Day, and to their brave digital and graphic design teacher, Rochelle Harper and Interim Executive Director of Portland Workforce Alliance, Susan Nielsen for helping us orchestrate the event.