1,000 Awesome Things Is Kind of Our Thing
Posted in Personal — Nov 01, 2018
Companies are often really good at being busy, but not so good at capturing and sharing the results of all that busy-ness — the dozens, hundreds, or thousands of small innovations, ideas, and improvements big and small that are generated every day along the way. That goes double for FINE.
So we created 1,000 Awesome Things as our own way of acknowledging micro-innovations — all the great, unexpected, new stuff we think up in the course of the day. You know, things. We set a goal to inventory 1,000 of them by the end of the year.
A Thing For Our Things
To share and celebrate these things, we needed an awesome thing unto itself. In this case, a Slack-integrated web tool. There were no preconceived notions of what it would look like. We gave the reins to a designer and a developer to collaboratively create a space from a few features. The result is simple design that elevates the intention. A feed view makes shoutouts real-time, a lot like social media (and less like work that way, see?)
[caption id="attachment_20931" align="aligncenter" width="790"]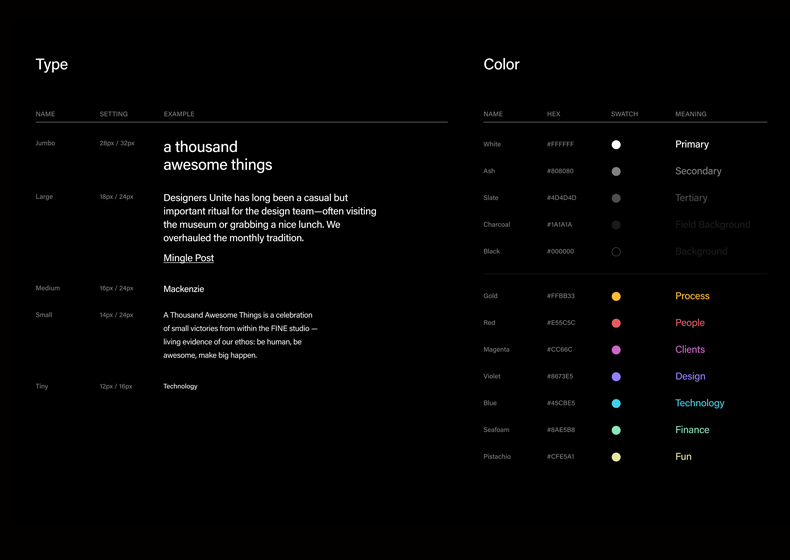 First iteration of Awesome design[/caption]
UI is simple, too, with color used for wayfinding. Emojis, chosen from a custom-made picker, enhance the interface without noisy gifs and screenshots (save those for Slack). Everything is built in ems or rems, so type, margins, spacing, etc. scale proportionately. A Jumbotron setting is also built-in for display on large conference screens.
[caption id="attachment_20924" align="aligncenter" width="790"]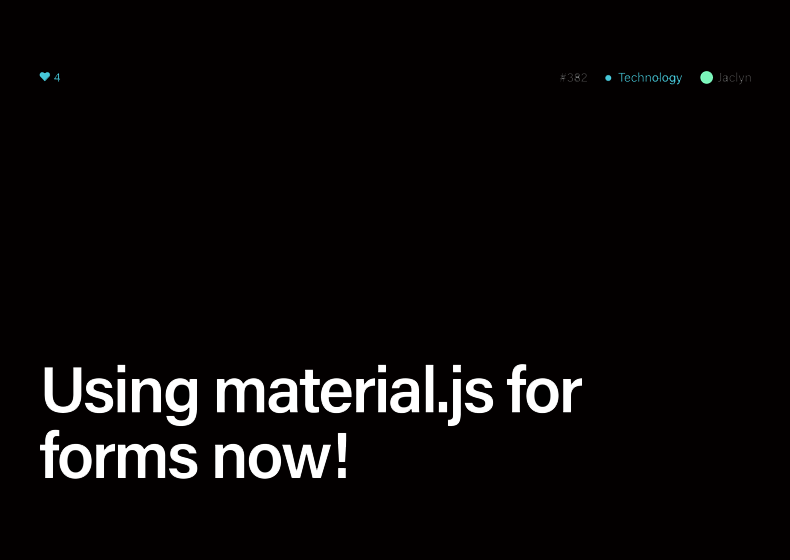 Jumbotron Awesome[/caption]
Page content is also kept functional. Select one of four categories — people, process, product, pizzazz — for high-level thought organization that maintains the original intent of sharing company advancements, big and small. The recognitions take prominence, and attributions fall below.
To actually make the tool a Thing, design first made a non-working Codepen version, and development came in for the full build. Features include authentications for internal use, mentions to tag the human behind the idea, expanded content, image attachments, and a like button to spread the, well, likes.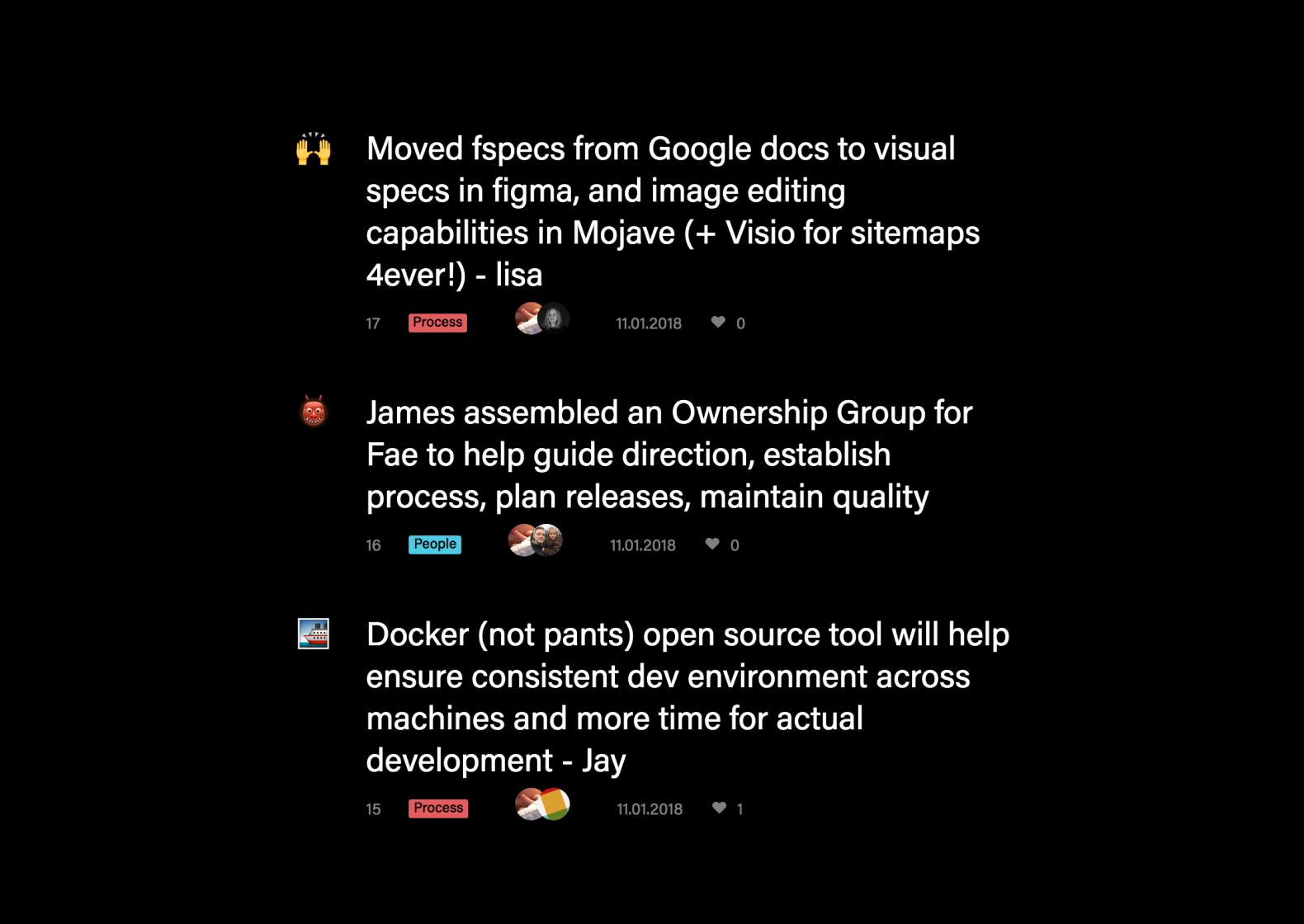 While other features will be coming soon, we kept the initial project efficient. It's in our nature to make things perfect, or a close as possible, but we opted for a low-entry approach to test out a new idea. (This is how "innovations" begin, right?) The tool is usable. It can be adapted. And rather than waiting until it's a flawless Thing, we launched the Thing and will continue to evolve it, as is the nature of the very creations it houses. We even hope to Open Source it soon.
So perhaps 1,001 Awesome Things may be a more accurate name, as we think our Awesome Thing counts as its own. But what's even better is the stuff to come — the micro-innovations, the unexpected finds, the new points of view. Plus, the positive engagement around it doesn't hurt either.