Mumm Napa Makes the Everyday Memorable
Posted in News — Oct 21, 2014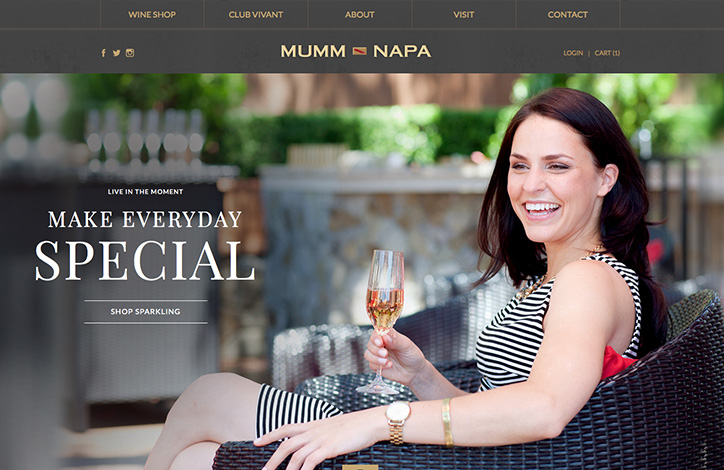 Mumm Napa, the acclaimed winery born from French Champagne house G.H. Mumm, has a new digital presence that speaks directly to its mission to make the everyday extraordinary. The fully responsive site blends Mumm's famed history with modern moments to better convey the fun to be had (and imbibed) with sparkling wine crafted with centuries-old techniques.
[caption id="attachment_15146" align="aligncenter" width="724"]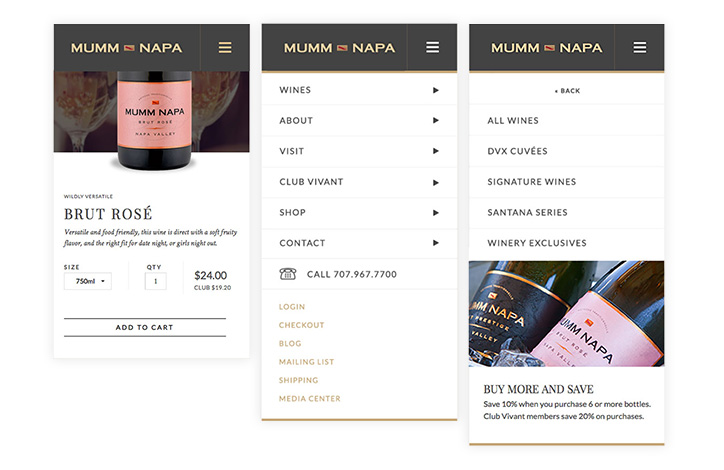 The commerce and navigation experience on mobile[/caption]
To establish just the right tone of laid-back elegance for the new site, FINE took a "mood-first" approach to its creation. The layout and navigation lends to seamless functionality, rich typography, and immersive photography, brought to life with FINE-crafted copy and organized by a custom Content Management System (CMS) to enable more dynamic content opportunities throughout the site. A sophisticated SEO plan helps increase organic search, and a more effective integration of social media invites site visitors to share their own Mumm moments.
[caption id="attachment_15124" align="aligncenter" width="724"]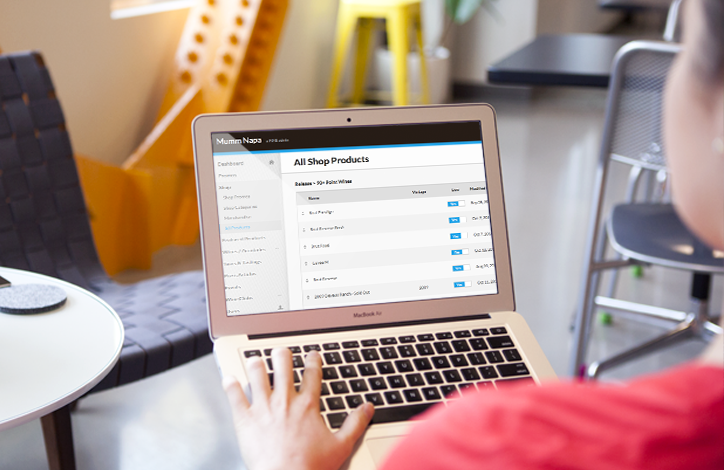 Behind the scenes, a custom CMS provides more dynamic content opportunities throughout the site.[/caption]
The use of unique and engaging promotional tiles throughout the site bring customer engagement full circle—such as the implementation of "occasions" found on the product pages that can pair lifestyle moments as simple as "Just Because" or "Weekend Brunch" or as elaborate as " 'I Do' " with the appropriate wines. These tiles are complimented by commerce opportunities sprinkled throughout the site.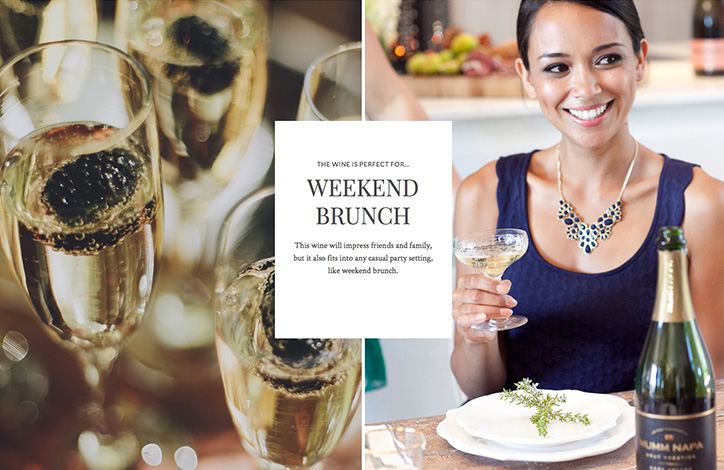 [caption id="attachment_15147" align="aligncenter" width="724"]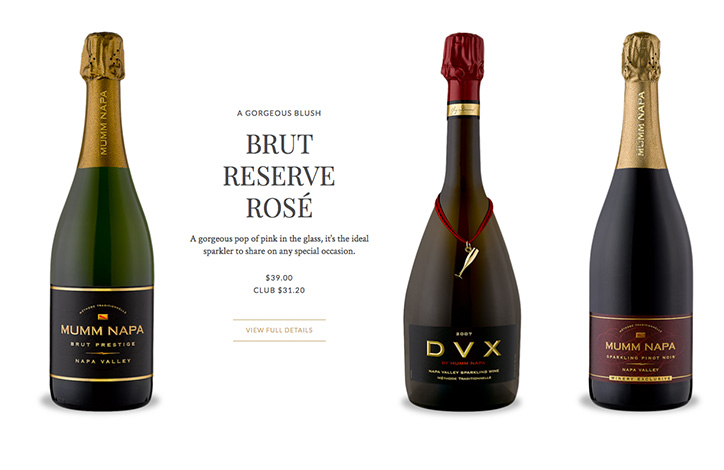 The elegant homepage hover-state[/caption]
The custom designed and built e-commerce store, highlights promotional offers, and merchandise. Releases are sorted by taste and style, with detailed tasting notes and acclaim highlights to help match wines to sparkling occasions.
The new site is just the beginning, as FINE will continue to work with Mumm on a growing body of content and marketing opportunities. Little moments make big memories, and the new mummnapa.com celebrates just that.