If You Build It, They Will Hack It
Posted in News — Feb 15, 2017
Design Week Portland's (DWP) 2017 festival schedule launches today. Last week — with only 9 days before the drop — FINE hosted a Hackathon in our Portland studio, inviting local developers and designers into the DWP site code.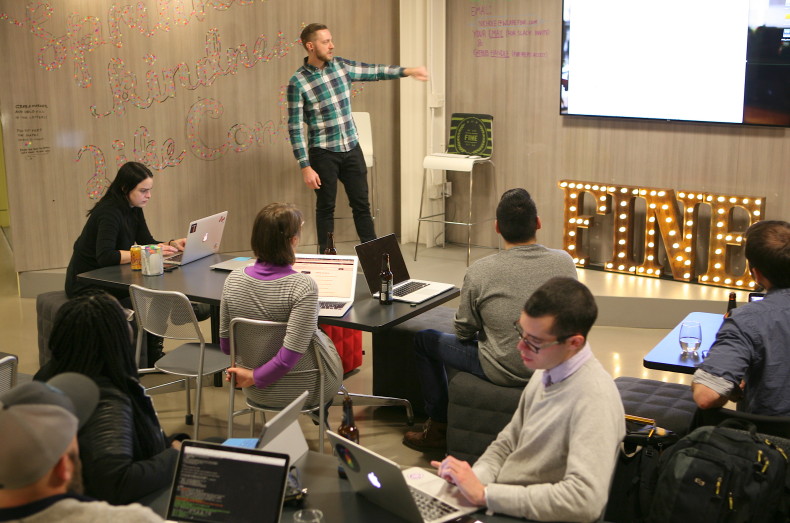 It's the festival's fifth year, and FINE has taken over the site after some great years with Scribble Tone. Rather than a fresh build, the community's energy was channeled to build up in an effort reflective of DWP's own collaborative mission. "It was amazing to get seasoned coders, as well as students, involved in the process," says FINE Digital Creative Director and DWP Director, Tsilli Pines.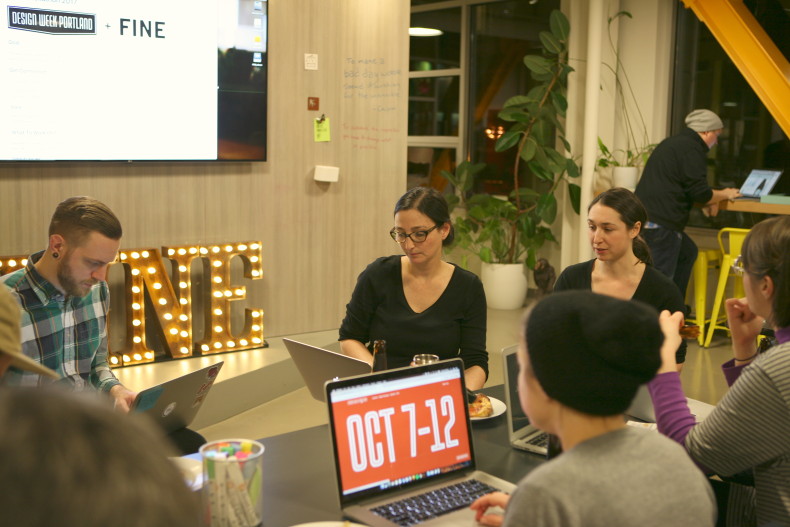 Armed with the tools needed for a real hackathon — like, pizza, and beer generously provided by Deschutes Brewery — folks spent three hours collaborating on issues in GitHub via pull requests, ranging from content updates and enhancements, to a prototype of the new Main Stage page. QA found bugs. New features were proposed. Beers were drank. Pizza inhaled. "Some really great ideas bubbled up that otherwise wouldn't have, with so many smart people involved," says Tsilli.
The good was made greater, and the site that much better. "When developers come together, not only does everyone go home a bit more knowledgeable, but a bit more full than before," says Will Chertoff, a guest hacker. (In this case, we can only assume he meant both with knowledge and quite possibly, literally with the pizza.) "Providing the space for a hackathon only strengthens the tie of the development profession."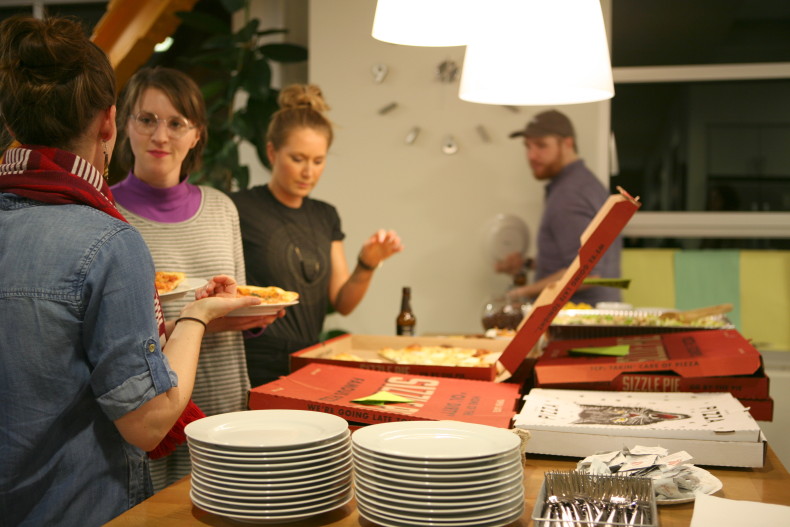 Thank you to everyone who attended. You can now see the full 2017 DWP schedule. And we'll see you at FINE again April 26 for our DWP Open House.