The Strategy Behind Brands Getting Real and Less Perfect
Posted in Insights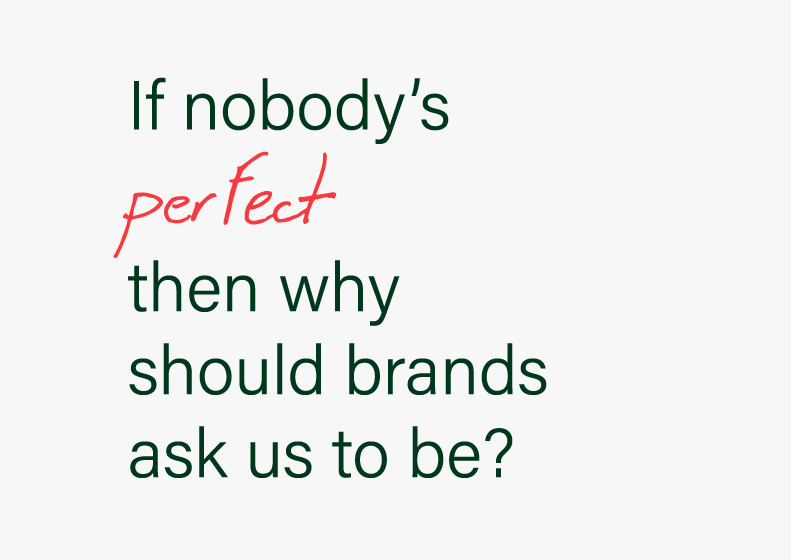 People are looking to align themselves with brands that share their values, and they're also looking to fit in with the brand — as they are, today.
FINE Content Manager Allyson Marrs explains in Advertising Week 360 how the once-popular aspirational storytelling is shifting toward stories of acceptance instead.
Consumers are more diverse than in generations past, and they're looking for brands that not only recognize that, but actually represent it. Companies like ThirdLove and Imperfect Produce are taking a similar approach in their disparate industries, moving away from selling a perfect standard, and instead pioneering a new content strategy of acceptance that praises diversity, differences, flaws, all the things that make us human. And build community around the brand.
When consumers are granted permission to be themselves, they're likewise given concession to be a part of the brand.