Best Branded Content - Black Friday REI Branded Video Content
Posted in Insights — Nov 03, 2015
It's the same story every year: brands rush to get spots out the door in order to get customers in theirs, in time for the biggest shopping day of the year—Black Friday. November through December, on average, account for 20-40 percent of U.S. retailers' annual revenue, according to Bloomberg Business. It's become an expected lucrative day of chaos among both businesses and consumers.
But this year, in viral news, a big brand has made the bold move to opt out, and is urging you to do the same.
The Movement
As a content strategy, The Movement involves a call to action, wherein the brand initiator asks consumers and/or other brands to join them in a new way of thinking. This Black Friday, that brand is REI, and their big news? They're opting out of arguably the largest sales day of the year to let their employees #optoutside—paid—as they close their doors and online sales the day after Thanksgiving.
REI has created a website to promote their mission, punctuated with a goosebump-inducing video narrated by Black Friday media coverage (hours' long lines, stampedes) and an overhead nature shot. There's also a video from REI's CEO, a page to enter your location and find a more *natural *Black Friday adventure, and a spot to tell the world how you'll be spending your day; you upload a photo and REI brands it with their custom stamp.
https://www.youtube.com/watch?v=FOVaEawGNMM
https://www.youtube.com/watch?v=flH5ReMsZ-M
The Movement can often fall flat in its attempts to make others see something widely accepted, whether for good or bad, as something else; or, it can feel a little hokey, a little bossy, a little pretentious, a little naive, a little obvious (we're the better brand because we're making a difference, see!).
REI's execution of The Movement, though, works incredibly well because it's completely in line with their brand and their audience. The entire campaign (and let's be honest here, it *is *a campaign) was comprehensively strategized and visualized with the outdoors in mind—Black Friday is simply the reason to kick consumers outside, and REI becomes the method for exploring. They're helping you decide where to go, and chances are that when you do, you'll need some of REI's gear for your trip.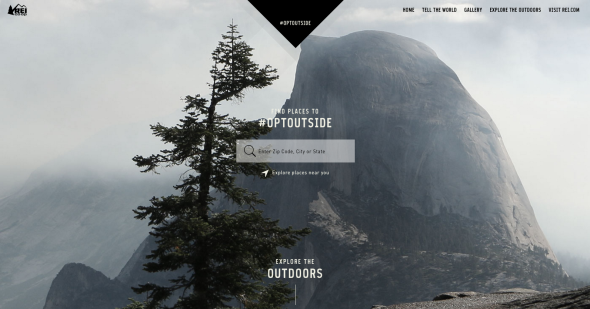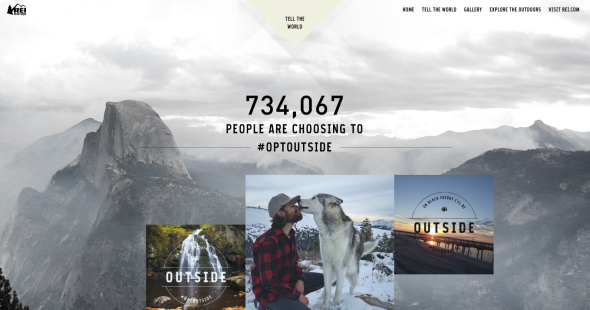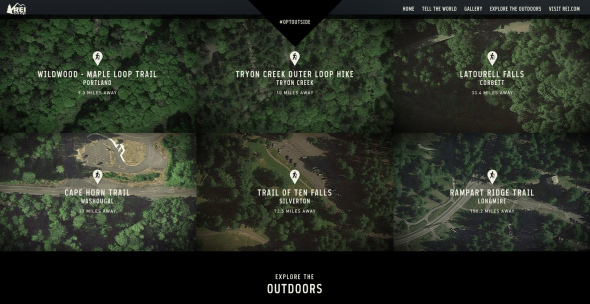 Sure, they may not explicitly be toting their products, but you're now associating their brand name to your next adventure, and if you're in need of something for that adventure, which store do you think you'll opt for?
Their key demographic isn't sitting around inside waiting for the next deal. For them, products fit into their needs, their life, and they'll spend the money necessary to do what they want. REI knows where these customers are going to be, so they're owning their position as the brand to get them there.
Now, the employees of the company's 143 stores and online sales teams have a paid day off to do what they love, garnering the respect of tired consumers who commiserate with the crazy day. So whether you think what REI is doing is pretentious or admirable, they've done an incredible job branding it.