Best Branded Content - Gabriel Ferrer's #HelpKenyaNotKanye Twitter Cause
Posted in Insights — Feb 29, 2016
A brand can be personal; that is, creatives with talent can often have their own brand in terms of their particular medium, style, or approach. While our last Best Branded Content explored one of the biggest, longest-lasting brands of them all—Barbie—this month we take a look at one individual, and his copy for a cause.
It all started with a few tweets. Kanye West has established his own brand, unabashedly an egotistical and controversial one, and recently asked fans on Twitter for donations to help with his $53 million debt. "You'd rather open up one school in Africa like you really helped the country…" he said, then adding "if you want to help…help me…"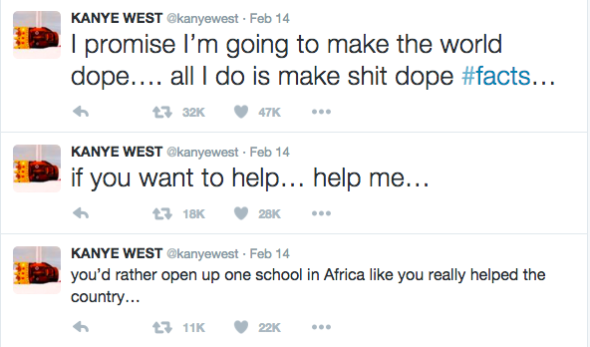 Gabriel Ferrer is a self-proclaimed Kanye fan, and a senior copywriter at Alma. But not even he could let the latest Kanye rant sit, deciding instead to use his skills to pen a new website, cleverly pointing out the errors and ignorance in Kanye's words, and asking folks to point their attention elsewhere.
The #HelpKenyaNotKanye project is a platform that encourages donations for causes a touch more worthy than Kanye's latest album, highlighting how far the dollar stretches between what he's selling and what the people of Africa actually need.
Clever comparisons—Books > Boosts, HIV > MP3, Famine > Fashion—break things down in the cruel light of common sense, while brief descriptions explain each in more detail, playing up Kanye puns and turning them into possible, life-changing resources.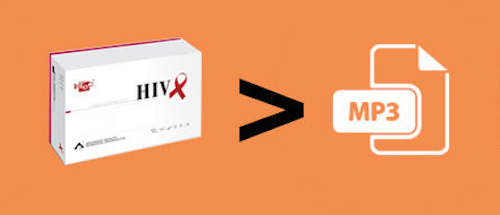 Ferrer uses research and wit through the lens of a disappointed fan to break down the complex problems of an entire continent (though the majority of focus is given to Kenya), and links to third-party sites accepting donations for the the diverse causes.
The approach here is literal, which adds to its greatness, taking Kanye's actual products and twisting them toward a harsh truth that's conveyed through simple, fun copy—likely with a better chance of getting people to act, courtesy of its roast and refocus pacing.
Ferrer's brand of business is copywriting, and here he's showing how a thoughtful take on, what could've been, a pop-culture, topical throwaway can become something both entertaining and meaningful, through an inventive concept of equating value in digestible terms.
While the argument could be made that there are many countries deserving of help, Ferrer's response is pretty simple, and something with which most copywriters would nod in understanding: Kenya works with the pun of Kanye, so it was an obvious choice.