Six 2017 Predictions to Help Forward-Thinking Brands Think Forward
Posted in Insights — Feb 13, 2017
As usual, things are changing. Fast. FINErs have some ideas about how and why the field's evolving, and what kinds of things to pay attention to in 2017. Here are our "6 FINE predictions" to help forward-thinking brands think forward.
1. The Un-Commodification of Design.
Digital Creative Director Tsilli Pines suggests we consider more closely the commodification of design in the digital space and beyond. It's happening through the proliferation of tools and platforms — like, Squarespace, Virb, 99 Designs or even Wix — that enable a baseline of visual standards. These companies sell accessibility. And that's really important. But what it means is that designers will increasingly focus on the aspects of their work that cannot be commoditized: custom interactions, insight-driven design, content strategy / IA — not just grids, type, color and images, but true solutions to your actual brand challenges.
2. Honest Branding.
Principal and Creative Director Kenn Fine says we'll likely see the continuation of "honest" branding as organizations confront what they really stand for and craft their brand in line with that to build engaged and dedicated communities. Look for more brands bundling activism of some kind with their product or service — connecting with meaningful issues that matter to their customers, and/or avoiding socially charged negative associations that disconnect with their audience — to gain meaningful traction. More than ever, it won't be enough to try and be all things to all people. Brands will now need to examine and reflect their ethics on a continual basis.
3. The Expanded Web We're Weaving.
Director of Technology Mark Hoffmann sees 2017 as a year of expansion for the web as a medium. Where before the web was expanding by page count and content volume, the new expansion will come through new types of functions and uses. The line between websites and native mobile apps will blur thanks to maturing web standards and APIs, and emerging technologies such as wearables and virtual/augmented reality are providing new opportunities for growth.
4. Mobile First Forever.
SEO Director Sarah MacKenzie has only two words to impart: Mobile First. Set to launch sometime later this year, Google plans to base Search Engine Results Pages (SERPs) on the mobile version of your website, instead of the desktop version. Webmasters will need to make sure all of their content is mobile-friendly and 100% accessible to mobile bots. It seems something like the final straw in the move toward a mobile-centric world we've seen coming the last couple of years as metrics show many brand sites are already viewed most in mobile devices, and now they'll be more difficult to find at all unless they're fully mobile optimized.
5. Marketing is the Operative Word.
Predictably, Director of Operations Lori Dunkin predicts the continued proliferation of core marketing operations technologies that are becoming common not only for enterprise level brands, but smaller boutique brands, too. In 2017, we'll see brands refining how they're using these systems (CRM's, commerce platforms, performance tracking, analytics systems, etc.); where to integrate them into website features; and where there are gaps between them that provide opportunities for digital agencies to fill those, or strategize how to leverage marketing technologies in a digital ecosystem.
6. Useful Means Valuable.
Principal and Chief Strategist Josh Kelly notes the tone of branding will continue to shift toward service and utility; sophisticated and tech-empowered consumers will increasingly avoid sales pitches and seek answers in a world of noise and misdirection. This plays out in a number of ways, like renewed focus on careful and succinct IA in digital, brand use of wayfinding symbols and visual languages in lieu of clever logos, a paring back of content strategy focus, and an emphasis on product and service delivery as the impetus for brand communication. As screens and attention spans shrink, we'll have less room for fluff and bravado and more need to be helpful, useful, and yes, even humble.
We think forward-thinking brands should consider these 6 things throughout 2017. Share your thoughts with us as we paint a picture of the brand and digital world to come. After all, the future is almost here, yet again.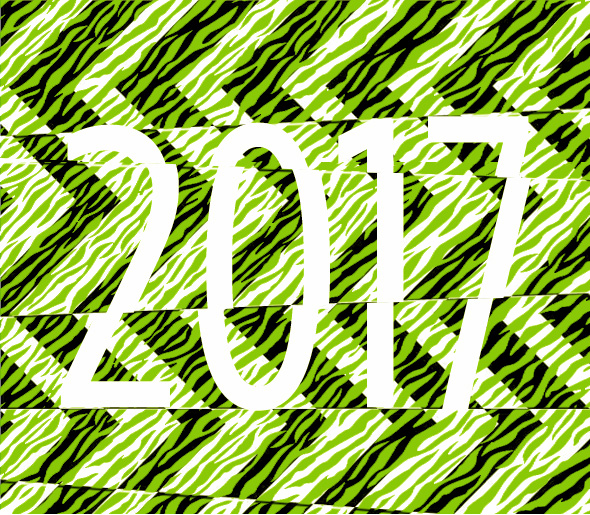 SaveSave