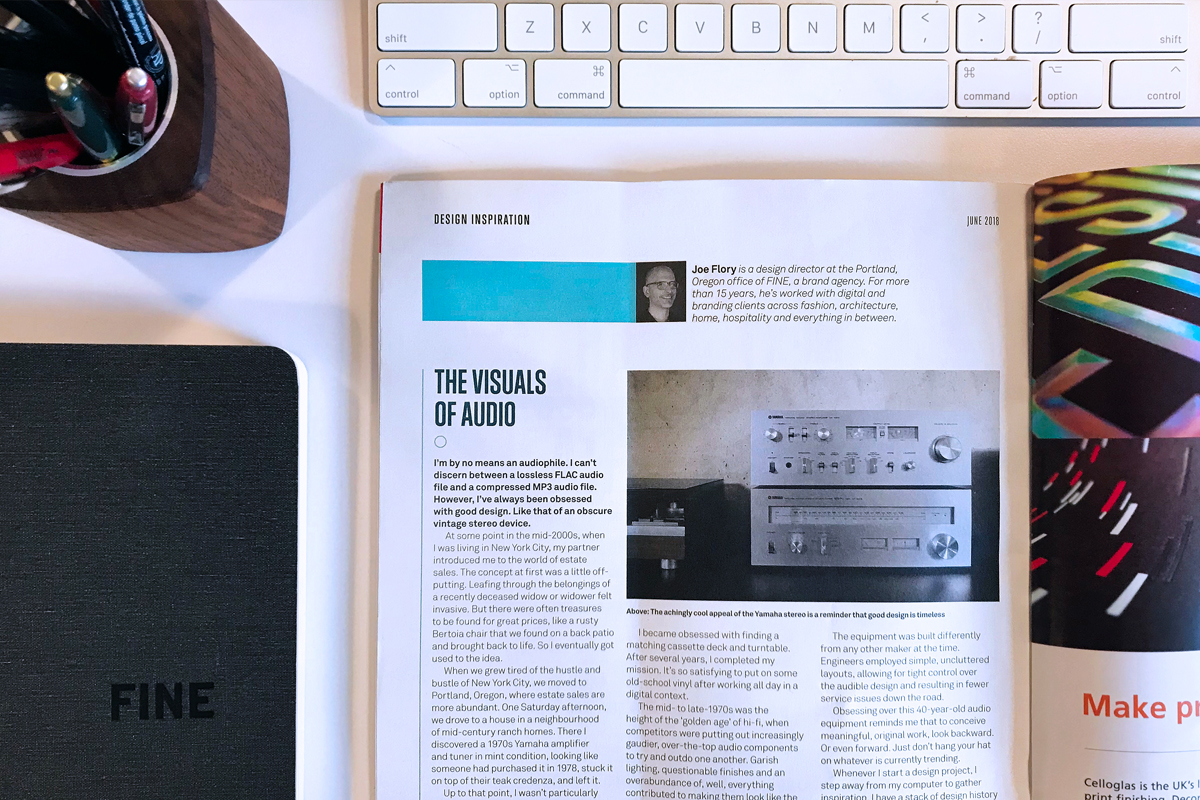 Computer Arts magazine profiles FINE Design Director Joe Flory in its June print issue, with Joe sharing how design inspiration can be found in the unlikeliest of places — like estate sales — and in the most-obscure of things — like vintage audio equipment.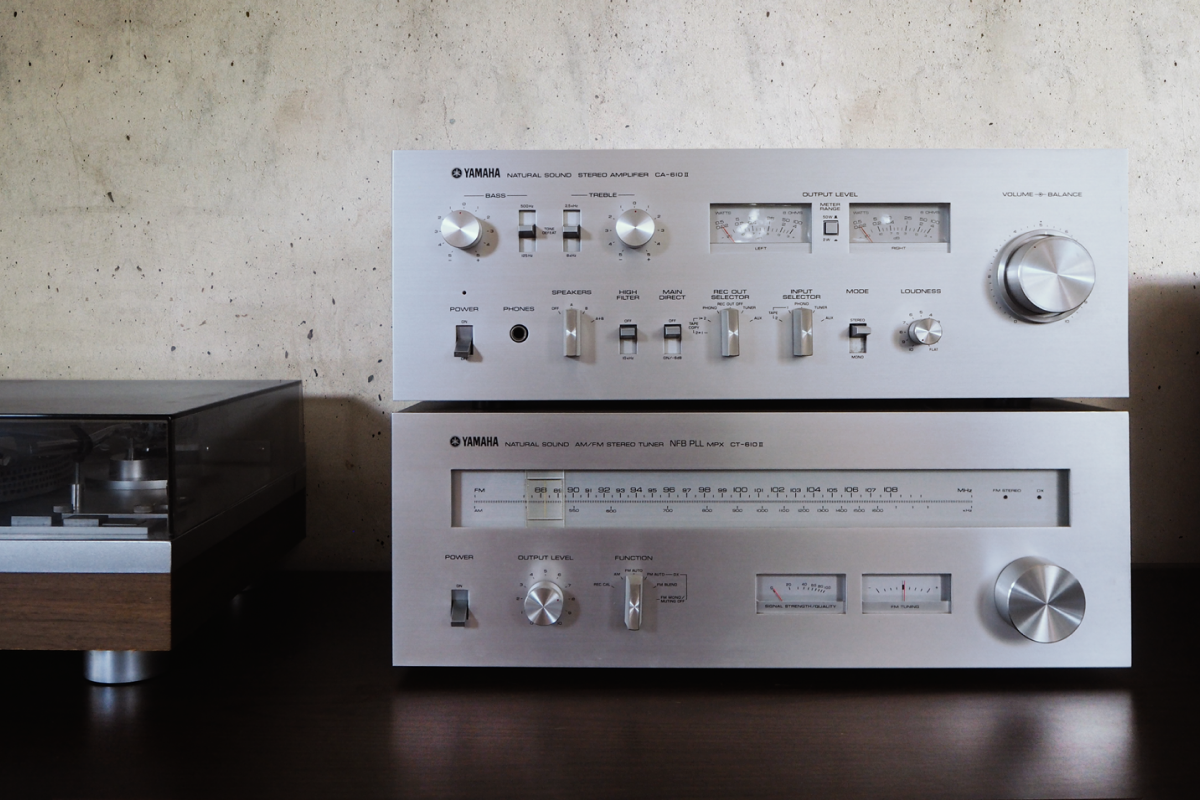 After stumbling upon a 1970s Yamaha amplifier and tuner, Joe developed an obsession with finding a matching cassette deck and turntable. The high-quality build, well-appointed components, and experiential design flourishes affecting his approach to work. "Obsessing over this 40-year-old audio equipment reminds me that to conceive meaningful, original work, look backward. Or even forward. Just don't hang your hat on whatever is currently trending," he says.
And before starting something new, Joe now makes a point to step away from the computer to find tangible, tactile inspiration, believing experiences best amplify his original voice while bettering his work. "As a designer, I focus on creating work I believe in, with the hope it lasts for other generations to believe in too."
You can read the full article in the June print issue of Computer Arts magazine. Now available.