Anchor Brewing: Beer Is Social
Posted in Work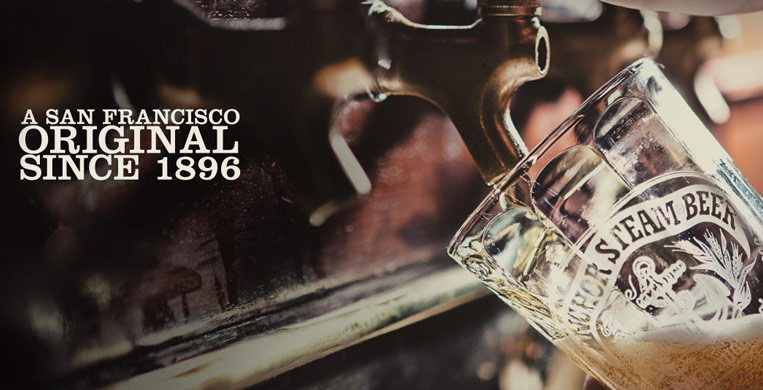 Anchor Brewing Company is one of America's oldest breweries. The San Francisco icon is credited by many for launching the movement toward locally-brewed, hand-crafted beers that have surged in popularity in recent years.
In the spring of 2011, Anchor contacted FINE Design Group about developing a new website for their beer brands and distilled spirits. As discussions continued and evolved, social media became a key component to the digital strategy, leveraging FINE's Big Daylight division, and part of creating a complete digital ecosystem for a legendary brand. Here's a glimpse into the process and results.
Assessing the Social Landscape
The first step was to assess what Anchor had done with social media in the past, evaluate current activity, and identify the best opportunities to connect with core customers. An audit of Anchor's existing social presence showed two things clearly: 1) the Anchor brand was ideally suited to social, and b) all of their social channels were inactive or non-existent.
Users had created venues for the Anchor brand and brewery on Facebook, Foursquare and elsewhere, but those profiles had not been claimed, optimized, or maintained. A unique opportunity existed with Untappd, a check-in based social network dedicated exclusively to beer enthusiasts.
Our initial focus was to secure the Anchor presence, like the usernames for "Anchor Brewing" on Twitter and Facebook, then create an "official" presence for Anchor with profiles that included messaging and imagery consistent with the branding being incorporated into the new Anchor website. Location-based profiles would be claimed and optimized, and a Google+ page was created when pages were launched on the platform in December.
Crafting a Message
With roots dating back to the California gold rush, the Anchor Brewing brand was built around its rich history as an American brewing pioneer and its deep respect for brewing tradition. Anchor's historic - and very photogenic - copper brewhouse is a key component in the visual presentation of the new website, and carries over to Anchor's social profiles to establish a consistent message of history, tradition and quality.
Anchor's connection to the city of San Francisco is also an important part of its identity incorporated into copy and imagery, serving as a key element in the content strategy for Anchor's social channels.
Beer is Social
By its very nature, beer is a social product. Great beer is even better when shared with friends new and old, and visitors to the new Anchor website are encouraged to connect with Anchor social profiles and share their love of craft beer and Anchor Brewing Company via links to Anchor's Facebook and Twitter profiles integrated into the homepage design.
Facebook
A custom landing tab was developed for the Anchor Brewing Facebook page using design elements consistent with Anchor's website. Updated via the website content management system (CMS), the tab connects visitors to the page to specific content on the Anchor site, enabling them to learn more about Anchor Brewing and its beers with one click.
New visitors to the page are encouraged to interact (view our wall) and share the page with friends by sending a virtual toast (raise your Anchor).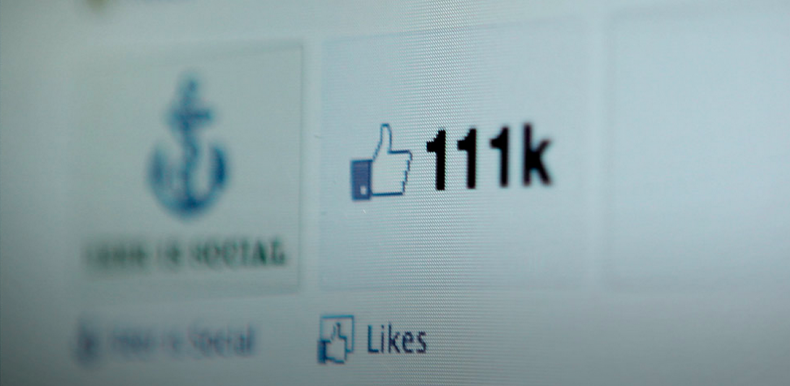 Twitter
The background for the Anchor Brewing Twitter page features an image of Anchor's classic brewhouse. The bio is intentionally simple, with a nod to Anchor's history and brewing tradition, just like the beers that Anchor brews.
Google+
The Anchor Brewing Google+ page features a gallery of images that support the content strategy developed around high-quality, hand-crafted beer, Anchor's rich brewing history, and its connection to the city of San Francisco.
Untappd
Anchor's brewery page on Untapped allows users to connect with others enjoying Anchor beers, discover new beers from Anchor, and find out which Anchor beers are trending in the Untappd community.
Engaging the Community
The new Anchor Brewing website and social profiles were launched in December of 2011. With a brand as established and respected as Anchor Brewing Company, word spread quickly on Twitter and Facebook. Craft beer enthusiasts, beer bloggers, fellow brewers, friends and neighbors in San Francisco, and fans and customers from throughout the U.S. and abroad welcomed Anchor to the party and shared the news.
*Twitter: *The Anchor Brewing Twitter account reached 500 followers in less than 24 hours and continues to grow with an active community of nearly 3,000.
Facebook: The Anchor Brewing Facebook page has experienced similar growth with a community approaching 6,000 members.
Google+: Though its community is smallier in size (about 350 followers), Anchor's Google+ page sees consistent engagement and has several regular contributors.
Untappd: Anchor's brewery page on Untappd has seen a spike in activity in the two months since the Anchor social profiles were launched, including over 3,000 check-ins in January alone.
Content and Conversation
Each weekday in the Anchor social community begins with Today at Anchor, a brief rundown of the beers that are being brewed, bottled, and racked (or kegged) that day in the brewery. Insights into the brewing process, beer releases and announcements, beer reviews, event announcements and recaps, Anchor and San Francisco history, and other Anchor or beer-related items fill the content stream from Anchor's social channels. Naturally, photos are a an important element in telling the Anchor story, whether photos of the brewing process, from events that Anchor has sponsored or attended, professional photography of Anchor beers or the Anchor brewhouse, or images shared by users.
Beer is social, and it's also fun. The craft beer community is made up of knowledgeable, enthusiastic individuals from around the world. We have truly enjoyed being a part of the process of helping Anchor Brewing Company to establish its online identity and engage its social community.
Start Your Own Conversation
Are you a fan of craft beer? Join us at any or all of the Anchor social profiles to connect with others who share your love of beer. Need help with social media strategy or social media management services for your own business? Don't hesitate to contact us!