First, apologies for the title. It's not the first time, and it probably won't be the last, but regardless, so it goes.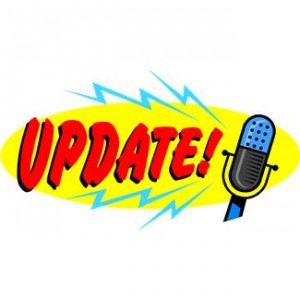 SEO is a fluid discipline, and as such, there have been some exciting developments that impact situations covered on our blog within the last couple months, so I'd like to take the opportunity to help the discussion evolve:
Update One: On April 2nd we published a post entitled "Google Places' Failure to Communicate" decrying Google Places' inability or outright unwillingness to communicate changes with business owners. Well, guess what? They did it again. Well, what is it this time? Oh, nothing big – there's just NO MORE GOOGLE PLACES.
Yep, Google Places has pretty much ceased to exist. All your Google Places data either has been or is in the process of being converted to a Google+ Local listing. Is this a bad thing? Not necessarily: Google+ Local is more visually appealing, employs Zagat reviews which are far more nuanced than the typical star-rating systems, and offers more opportunity for a business owner to trick out his/her listing. That said, if you're a business owner, you better start learning about Google+. Greg Sterling can get you off to a really good start with his excellent Search Engine Land post.
Update Two: regarding our April 26th post about negative SEO – the process in which you degrade a competitor's search engine visibility or even get them penalized by increasing the number of bad links (paid links, links from questionable sites, senseless links, spammy links, etc.) that point to their site – triggered by Matt Cutts' discussion of Google's Penguin update and its focus on "overoptimization." Good news, everybody! In his "You & A" session at SMX, skillfully live-blogged by Barry Schwartz for SEO Roundtable, Mr. Cutts stated that "we are talking to the webmaster tools to add a disavow link feature." So, provided that happens, and that it works, a webmaster should be able to dig into his/her backlink profile and disavow sketchy links.
As the man said (paraphrased), "some days the bear eats you, but some days you eat the bear." I'm not entirely sure that fully applies here, but it feels right. SEO can be tough – spammers and sleazebags casting a pall on the entire industry; the engines' sometimes outright hostility; an expected accountability for results far beyond that required by other forms of marketing – but when we're given new tools to help both our clients and the search landscape, well, sometimes the glass is half full, no?