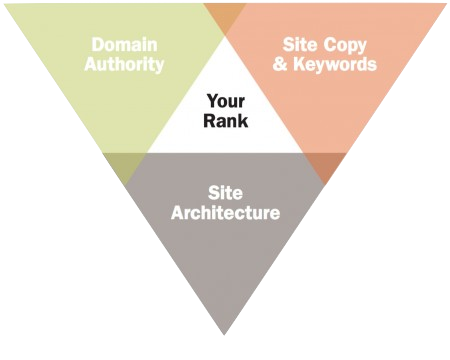 Last week's FINE "Lunch + Learn" was all about "The Magic of SEO". Sarah and Christopher from FINE's in-house team took us us on an enchanted carpet ride through all things organic search, stuffing us full of sandwiches and SEO knowledge.
Here are some highlights:
1. SEO has a branding problem.
Although SEO is often associated with black-hat snake-oil salesmen, the irony is that good SEO people fight spam every day, battling to help FINE sites to gain visibility above competitors that use less ethical tactics.
When respective industry companies rebrand to Moz (from SEOMoz), or Digital Relevance (from SlingShot SEO), we know the industry is moving away from defining their efforts as SEO…
2. ….yet SEO has never been more important.
Authorship markup. Rel=canonical tags. Pagination. HTML5 PushState and AJAX. eCommerce product sorting. Holistic internal linking. Geotargeting for international websites. Schema.org for recipes, events, and more. Google+ Local. Oh, and Google Tag Manager and Universal Analytics!
This is HAPPENING NOW, and you can't afford to be behind on these visibility tactics. We don't care what name you want to give it. It's not magic or illusion; it's real. And we haven't even gotten around to mentioning the latest algo updates.
Perhaps that's because FINE's SEO team doesn't chase the algorithm. Instead we focus on solid improvements to website structure and content that will stand the test of time. We won't obsess about your H1 tag- but you can bet we'll obsess about the things that matter.
3. Speaking of branding – YOUR BRAND matters.
From guest posting to nofollow, the digital marketing world is consumed with debate about ethical ways to build links. Everyone's talking about link equity, but no one's talking BRAND equity. What's the best way to build authority on the web? From our point of view, you need to create a superb digital brand with superb content that earns links. Naturally. Luckily, that's something FINE specializes in.
"NO more complaining that Google favors brands. Just become one or shut up. The problem is that for entire history, we haven't been brand builders. That wasn't our job. But now it is. But now you have to do that in order to be successful with all the other stuff we do. Tough path, but knowing it is better than not knowing it."
– Rand Fishkin
4. Aren't you going to explain how search engines rank websites?
Yes, Sarah and Christopher worked that into the presentation as well. While search engines use 200+ ranking factors, and their algorithms can update multiple times per day, search visibility boils down to these 3 main factors: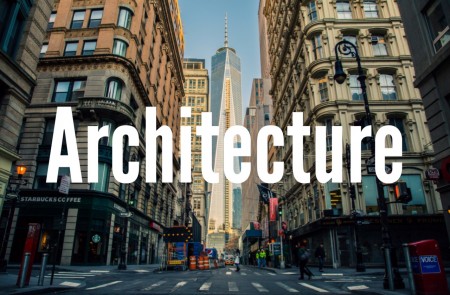 A. Site Architecture
This is where the FINE SEO team gets involved in every FINE site build, ensuring that each site has a holistic link architecture and visible text content. This sounds simple enough, but if the technical jargon from a few paragraphs ago is any indicator, site architecture can involve complex workarounds.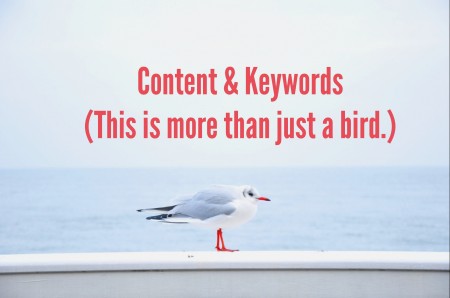 B. Content & Keywords
This is where we tell the story about the client that wanted to be found for "software" related terms, but would only use the word "solutions" on their website. Content is a double-edged sword. Not only does it need to contain relevant text and keywords critical to your brand, but it also needs to be evocatively presented and curated to help increase brand authority.

C. Domain Authority
This is where we admit that "domain authority" is just a fancy way of saying "authoritative links". Without high-quality incoming links from other websites, how can search engines know they can trust you? Many FINE clients are lucky to already be industry leaders with healthy backlink profiles, but every FINE site is also built to differentiate through exceptional content.
Whew! Okay, okay. So what are our final closing thoughts?
5. SEO WORKS. PERIOD.
Whether you want to call it content marketing or SEO or something different altogether, the fact remains that building quality content alone is never enough. If your amazing content isn't visible to its full extent, then you are leaving money on the table. Your upcoming event isn't highlighted; your recipe won't show an image; your pagination is a black hole; your ajax is a roadblock; your search form is useless; and your Chinese-language translation looks like Elvish. Responsible, effective SEO can help your website perform to the best of its potential in search. The before/after numbers prove this, so don't get left behind.
Written by Sarah Mackenzie.
SaveSave