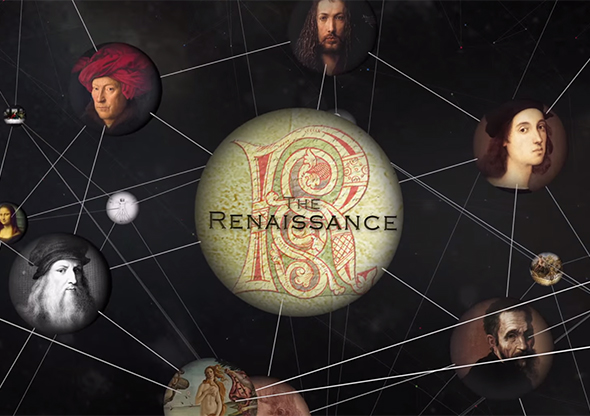 The past few months has brought us some intriguing clues as to the direction in which Google, and therefore SEO, is headed.  In May, Google's Inside Search blog introduced the Knowledge Graph, which essentially enables Google to provide answers to information-gathering queries without requiring searchers to go through the extra step of clicking through to a site to get the info they need.
Some webmasters cried "foul!" right off the bat.  How is this not Google just straight-up scraping content from other sites (an activity they themselves frown upon, given 2012's algorithm updates)?  Say you run a movie theater and post showtimes on your site.  If Google's serving up that information, people don't need to click through, your site gets less traffic, and good luck getting people to buy banner ads.  Somewhat ironically, with less traffic your site is less qualified to host AdSense ads, which a lot of website owners use to offset the expense and justify the time spent in maintaining a site in the first place.  You can see their point.
Add to this Penguin and Panda and their iterations, and the conspiracy theorist might say "hey, is this actually Google trying to clean up the web, or Google, who creates little of their own content not directly related to their own products, forcing webmasters to make changes that will help Google more easily acquire more Knowledge, which they will then display without rewarding the webmasters with traffic?"
As if on cue, Mr. Matt Cutts, in his keynote speech for August's Search Engine Strategies conference in San Francisco, declared that Google's future plans involve moving away from being a search engine and toward becoming a knowledge engine; indeed, they are so committed to this plan they've renamed their Search Quality Team.  It's now officially the Google Knowledge Team.
As they say – it's not the end of the world, but you can see it from here.
Let's envision a future in which Google is, indeed, a "knowledge engine."  The first page of "knowledge results" (ugh) is filled with content Google took from other websites.  Further, all this knowledge is personalized – Google knew what you wanted almost before you typed it into the "knowledge bar" (too much).  There is no need for you to go any further.  Your interaction with Google is done, and you leave, satisfied.
Of course you don't.  Here's the thing: there's only so much copy that'll fit on page one of the search results.  What Google can present will be the equivalent of what you can find on the front page of the newspaper or on a book jacket.  You'll be like the person who reads the paper through the paperbox window.  That's all you get – you want more, you gotta invest.  Cough up a buck.  Click through.
IMHO, it's of zero use to catastrophize.  We've been hearing about the death of SEO since the birth of SEO.  The sky has never not been falling.  In fact, recently James Norquay interviewed a former member of Google's Search Quality/Webspam team who said (paraphrased) "the best SEO for Google is no SEO."
But isn't this the way it's always been?  SEO, properly, isn't a thing you do; it's the way you do things.  Google has long frowned on being tricked; now they're a whole lot better at avoiding it.  But if you ever tried to trick them in the first place, you were asking for trouble.  Sure, it worked short-term, but you knew it wasn't sustainable.  Even if it's working right now, you know could lose all your positions and traffic overnight.
So, the way forward with SEO?  The way it always should have been done:
Have something unique to offer.  Know where you're coming from.  Ask yourself questions: why am I doing this?  What do I want this website to accomplish for me?  Am I making it easy for people to do what I want them to do?
Write/produce great content about it.  Again, quiz yourself: why am I writing this?  Does it make sense to produce a video, or am I just producing a video because someone told me videos are great linkbait?  Does this content add value for my visitors?
Let interested people know about what you've done or are doing (via social media, email lists, etc.).
Use the tools you've been given to help Google see what you've done or are doing (page titles, H1 tags, intelligent internal linking, XML sitemaps, Schema.org microdata, etc.)
Pay attention to your analytics.  Use the data wisely.
Don't freaking cheat and think you're gonna get away with it.
Google's mission was always to provide easy access to the world's knowledge.  Whether they've been entirely successful in their efforts is debatable, but, as Knowledge Engine Optimizers, we're going to need to roll with the punches, keep track of what Google's going to be able to offer, and offer more.
Thoughts?
Written by Christopher Carlson