I have always been proud of my Scots heritage – so much so that I couldn't even bear to change my last name when I got married last year (those stubborn Mackenzies). So it was with interest that I happened upon KILTR – a new professional social networking community aimed at businessmen (and women!) with a Scots heritage. My charming welcome email from them summarises (oooh, note I am using an "s" now instead of a "z", this is contagious) their mission perfectly:
It's our pleasure to welcome you to KILTR. You're now part of a global community for Scots and affinity Scots. There are 40 million people in the Scottish diaspora and 100 million including those who also share our affection for, or a connection to Scotland. We want to bring you all together, to harness your energy and your skills to create more opportunities for one another.
COOL. Even though I am experiencing the same growing pains right now that anyone does when they join a new social networking community (What's appropriate to write in my bio? What does THIS button do?), the one that perhaps felt the most poignant when I joined was that I had only two complimentary contacts. It was like when Tom was your friend when you joined MySpace. Now the task of connecting to more. And I wasn't prepared to import contacts from Facebook or LinkedIn, as this requires some involved thinking as to who would be interested. (Please do be patient, as I've only been a member for about 10 hours now.)
KILTR's tagline is Shared Values = More Opportunity. This resonates with me on many levels – including its incorporation into many of the site's title tags, hehe – because even though almost everyone on here is a stranger, I don't feel like such a stranger. Already, several interesting professionals have reached out, including a personal message from Brian Hughes Halferty, KILTR's CEO. My network is growing simply by virtue of my Scots heritage. I'm sure having a transparent/meaningful/real (okay, mine is definitely still in progress) profile helps as well.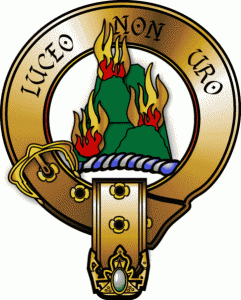 I think it's a good thing that KILTR has also put the professional spin on this as well. With so many social networks out there, this one has two differentiators going for it – the Scots one, and the business one. It's not just another Facebook, or another LinkedIn.
I wish KILTR the best as the network moves forward in the cutthroat world of online social media. The site is still in beta, and they encourage feedback about the user experience. I love that I can write things like Luceo non Uro in my bio. This is the Clan Mackenzie motto, which translates to I Shine But Not Burn. I admit that when I was a naive 7th grader I translated this literally to "Light without Heat" and was completely baffled – but thank goodness someone has since set me straight.
Okay – now I'm off to go read the latest Isabel Dalhousie novel.
Written by Sarah Mackenzie.