Miriam Ellis posted a great article in SEOMoz's blog on Sunday, March 25th about how a little-understood and practically hidden rule in Google Places' guidelines could result in a service business losing their ranking. Seriously, if you run a business for which you travel to client locations rather than having clients come to your address, read the article. You're going to want to make changes pretty dang quick.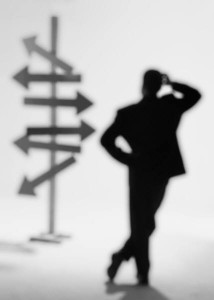 As well as providing some great advice to those using this Google service, Ms. Ellis also brings up a larger issue upon which I'd like to further elaborate. Google Places, from the word go, has been terrible about communicating requirements with business owners who may or may not have chosen to be part of the service. In the beginning Google Local populated its listings by pulling from Yellow Pages and other resources, and also by simply allowing anyone to submit information. In fact, there was a time in which they were paying for information from local sources. As a result, their listings index became quite robust; however, a great deal of that information was incorrect.
Google tends to hide behind the idea that many of their services are free, and that this fact absolves them of complete accountability – you can choose to use them or not. This argument holds little water in the first place – when you're attracting 70% of market share, it seems you have some inherent responsibility to ensure the product is doing the job you say it does. In the case of Google Local, though, that position is baseless. You've taken unverified information and are supplying it as a resource. You have a responsibility, here.
Now comes the fun part. Once a business owner found out (typically by accident; it's not as though they were told) about their Google Local listing, they could "take ownership" and verify it. Good thing, because that's the only way to correct bad info. In order to take possession of a listing you need a PIN, which can be delivered either via phone (from an automated service that could not (and still can't) navigate a phone tree) or a postcard. Sometimes the PIN worked; sometimes it didn't. Frustrating. Doubly frustrating when you find out that you're unable to correct bad info. Infuriating when you find out that your potential customers are unable to find you, especially as Google Local started taking up more and more real estate on the first page of the SERPs. If your phone number in your listing was bad, well, it's pretty easy for a customer to move on to a number that works.
So who can you talk to to get this worked out? How do you get in touch with Google Customer Service? Well, you don't. There is no such thing. Google Local forums were filled with people who were frustrated to the point of legal action. There were threats beyond that. (Seriously, even though Google Places tried to lose all the archived forums (they really did; Mike Blumenthal had to step in and save them – see what I'm talking about?), they'll still be available and I recommend reading them for both instructional and entertainment purposes. One guy actually went to Google's offices to try to talk to someone – they had him escorted away by police. I guess you don't talk to Google.)
When I first started actively working with Google Local, I had a client who had a main headquarters with a number of locations scattered throughout the U.S. All client contact requests went through either an 800 number or the main website, then were sent out to the appropriate location for follow up. Because this was a service-based business, none of the locations had a brick and mortar store, and so had no street address, at least one the owners wanted listed. Because Local self-populated, half the hundred or so local listings had either ludicrously incorrect information, or, somehow, the local service provider's actual street address and phone number. We worked our asses off trying to get the right information in these listings, to make sure they contained pictures and info for local providers who hadn't either sold off the business or, in at least one case, died. This was years ago, and I'd be surprised if the situation's worked itself out now. Try explaining to a company CEO, COO, and CMO that there's not only very little you can do to clean up their listings, but that it's not likely Google will do anything, so they'll just have to put up with near-constant calls from pissed off service providers. Forever.
I kept asking myself, coworkers, forum members – how was this not considered? How did this situation, which is freaking common, slip through the cracks at Google?
I'd like to think that, especially since Google is ceaselessly promoting local search, gauging the searcher's local intent, taking up a ton of real estate with local search results, these issues are being more carefully considered. That Google will do a better job at providing an easy to use service for business owners. That they'll stop creating seemingly arbitrary rules that they fail to properly communicate.
So I'll keep thinking that.