In our first post on SEO for a Redesign, we evaluated basic steps like:
Being careful not to totally delete large sections of your website.
Similarly, being careful not to delete copy from website pages.
Carry over all Title and Meta Description tags.
URLs & URL Structure: Don't rename them unless you have to, and if you must, rename them to something search-friendly and that mitigates canonical issues.
301s: It's crucial to 301 all old website URLs on a page-to-page basis.
HERE'S A SECOND ROUND of advanced tactics to ensure your new site is on a path to success:
1. Analyze Wireframes & Sitemaps
When Big Daylight works with an interactive design agency like FINE on a redesign, we are involved from the beginning. This means evaluating website wireframes, sitemaps, and more,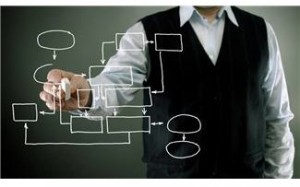 to make sure the website structure and content will be able to support SEO efforts. The early stages of design are when SEOs must pay serious attention to the dangers of content and copy deletions. Vibility can tank when you delete assets that used to position, without taking steps to either carry over or creatively rebuild in other areas.
2. Analyze Category & Navigation Names
No category name or navigation link should slide by without a quick check for SEO goodness. Case in point – you may discover pages being linked to with the words "Click Here", or "Widgets" (one-word) instead of "Widgets + Keyword".
A redesign is your opportunity to leverage the benefits of smart internal linking. Of course, the user experience always comes first, but if there's also a chance to squeeze keywords into anchor text, then go for it.
3. Analyze Internal Link Structure
We already touched on this in the previous article, but you must constantly work to keep an eye on navigation depth and breadth. In terms of depth, site navigation shouldn't bury pages too many "clicks" from the homepage. 4 clicks away at most is a good general rule.
In terms of breadth, navigation should also link smartly out to similar pages, and avoid "orphan" pages that only have 1 or 2 internal links. Obviously you don't want to link every page to every other page, but you DO want to make sure that each page has a reasonable amount of internal links pointing to it.
URLs that are buried and and also have a very small number of internal links risk not being indexed due to lack of page authority.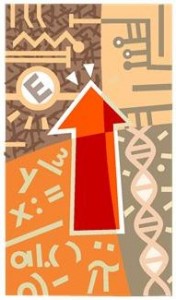 4. Be Content Aggressive
The more content the new site deploys, the better its chance to not only recover from the redesign, but surpass the performance of the previous website. This pertains not only to the amount of text on each page (watch out if your homepage only has 1 sentence of copy) but also the amount of overall content on the website as a whole.
Are you offering Application Development services, but only have one or two pages about this? For long-term success, envision MANY MORE pages.
Envision exquisitely detailed Product and Services pages. Envision White Papers, Thought Leadership, Case Studies, FAQs, and a Corporate Blog that has something really different to say. Envison Quality Content, and a LOT of it.
6. Keep A Close Eye on the Staging Site
As soon as the staging/development site is up, spider it (see Xenu's Link Sleuth or Screaming Frog) and keep your eye on this baby. Look where the gaps are, and pass on the feedback because you're sure to have a lot of it. Make sure those titles and metas are carried over, the content is optimized, the URLs named correctly, that Google Analytics is loaded, and more, more, more. You need to be ALL OVER that staging site. (See #10.)
8. Help The New Site Get Indexed
Aside from having 301s in place, there are also important steps to take to help the new site get indexed. Create an XML sitemap, and submit this in Google/Bing Webmaster Tools as well as your robots.txt file. Tell Google your website has changed. And while you're at it, tell your customers via an email announcement as well as a blog post on your website. A press release couldn't hurt either.
9. Repair Backlinks Where You Can
As referenced in our guide to changing your domain name, it's important to follow up with webmasters linking to old URLs. That mention on Travel & Leisure's website about your spa packages? That citation from CNN that reviewed one of your software products? Contact these people, and ask them to update links pointing to old site pages. 301s can only do so much.
10. BE INVOLVED. HIGHLY INVOLVED.
The most important thing to remember is to continually check in on progress. Don't assume that just because the URL structure looked okay one week ago, it is still okay this week.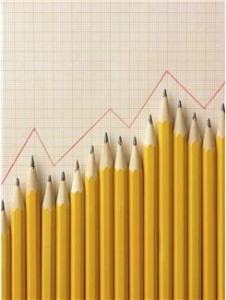 Things can constantly change in the development environment, and mistakes/oversights can easily happen.
SEO for a redesign doesn't mean passing feedback and then dropping out of the picture because you told everyone what needed to be done. It means consistently communicating with the copywriters, the designers, the developers, the project managers, and the client.
You will have to compromise at times to achieve a happy marriage of good design with good SEO – but it cannot be achieved without open communication and close collaboration.
Written by Sarah Mackenzie.