Yesterday, with Facebook's IPO looming on the horizon, General Motors suddenly pulled its $10 million dollar Facebook advertising spend, alleging that Facebook ads don't work.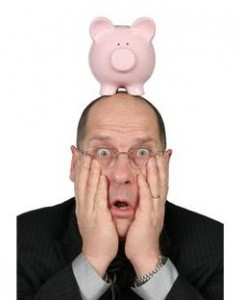 Researching the buzz about this issue across the Internet, people are saying that Google ads far outperform Facebook ads, that Facebook needs to take marketing more seriously, and ultimately that this is disastrous news for Facebook investors.
HORRORS! But here's what I'm wondering: when comparing Facebook to Google, are people making the mistake of evaluating numbers in a literal, apples to apples fashion? It's really more apples to oranges.
Everyone is scandalized about Facebook's lower CTR, and that this a "secret" Facebook doesn't want to release. Well, of course Facebook has a lower CTR. This isn't news.
If you expect the same CTR (or traffic, or online sales) from Facebook as Google, maybe you're not looking at the right metrics. Social Media is about BRANDING, and metrics used to measure the ROI of social media correlate more closely with traditional, offline advertising.
What's the value of a billboard or magazine ad?
What's the value of a super bowl ad?
What's the value of Facebook PPC?
What's the value of Facebook engagement, without paid ads?
What's the value of Google PPC?
What's the value of Organic SEO?
WHICH HAS THE BEST ROI?
These are not easy questions to answer. The Internet turned traditional marketing on its head because, for the first time in history, we suddenly were able to track user behavior down to the number of website visits or even the amount of money made with each visit.
Keyword-based marketing, whether organic or paid, turned marketing on its head even more because it engaged with searcher intent. Much further down the conversion funnel, these users are much likely to make a desired action because they are actively searching for your product.
Brand-based advertising, as opposed to keyword-based advertising, creates different results because it's targeting users at different stages in the conversion funnel.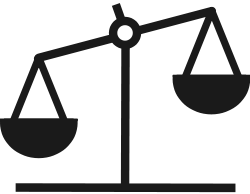 While you might not see the immediate ROI from a Facebook like or Twitter share, it's sill important to note that brand-aware users are much more likely to make a future purchase. For example, users may be 71% more likely to make a purchase based on social media referrals and prone to buying from companies they like or follow.
Can that eventual sale be easily tied to that initial social engagement? While there are ways to attribute a sale to the first click, but it's still a pretty nebulous field of analytics.
General Motors clearly still sees tremendous value in Facebook, and will still be investing $30 million towards on its overall content strategy for Facebook. But instead of paying Facebook to attract users, they will address this on their own through creative content and campaigns. Kind of like choosing SEO over PPC.
But don't SEO and PPC work best in tandem?
If GM must cut $2 billion in overall spending, it probably does make sense that Facebook ads would be the first sort of thing to examine. The ROI is harder to measure. But compared to what? TV commercials? Print ads?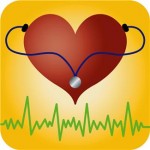 Did you say $2 billion in cuts? Well, then GM is crazy to have cut their relatively miniscule $10 million spend with Facebook. You can't choose the demographics of a magazine ad or TV spot with the surgical precision of a Facebook ad. And there's no way you can track the end-user interaction or ROI at such a surgical level either.
When it comes to measuring user engagement and ROI, online advertising has traditional advertising handily beat. How ironic that *because* social media is so measurable, companies then decide it doesn't work.
If I had $10 million to spend, I'd spend it on Facebook ads over print/TV in a heartbeat. IN A HEARTBEAT.
I'm not saying Facebook doesn't need to step up its game (it really does) or offer improved options so it can better rival the Google Content Network. But it's still a compelling offering that should not be dismissed lightly.
Written by Sarah Mackenzie.